Youth flash mob started in response to events in Loschynivka
Youth flash mob started in response to events in Loschynivka
Young people have responded to anti-Romani aggression in Odessa region against discrimination and urge to support their initiative.
"I am – Roma, but I'm not a criminal!" "Crime has no nationality" "I am – Roma. I am – human" "I want to feel safe in Ukraine"
Such messages reflect the attitude of young Roma including students of Roma Education Fund to the events that occurred in the village Loschynivka (Izmail district of Odessa region) – violence, arsons, the mass eviction of Roma from the village.
Flash mob was started by participants of the educational training "Internship in local government and a series of training courses for Roma youth program" which takes place in Lviv region these days. Program is the project of Lviv youth organization "Terpenie" supported by Roma program initiative (International Renaissance Foundation).
Young people publish their photos on social networks Facebook and urge everybody to support the action.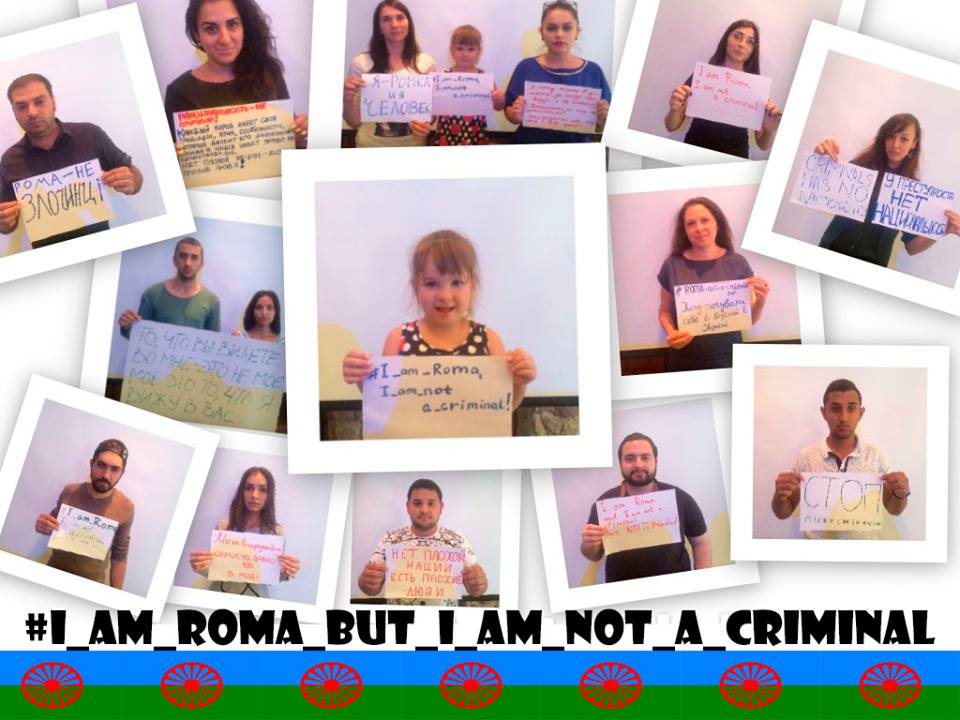 "During the training we took a collective decision to start a flash mob" – says Roma activist, leader of the youth NGO "Terpenie" Ivan Korzhov. – Regarding the events that occurred in Loschynivka, my position is as follows: situation shows the general attitude towards Roma in Ukraine. And in order to avoid such situations in the future, we need to attract more attention to the absurdity of such attitude".