The Publishers Forum became a great opportunity to present an anthology of small prose, which was created as a result of joint creative work of writers and painters partaking in the literary and artistic "JointART" residence project. It was the first experience of joint creative process of writers and painters of the Ukrainian and Romani origin, as well as artists from other ethnic communities in Ukraine.
The event took place in the city of Yaremche in April, whereas the authors took time throughout the remainder of the year to complete their creative writing or art work. The anthology includes works by 20 young writers. The book will be released soon and will be titled "The Way of / to the Roma".
This project was organized by our Roma Program.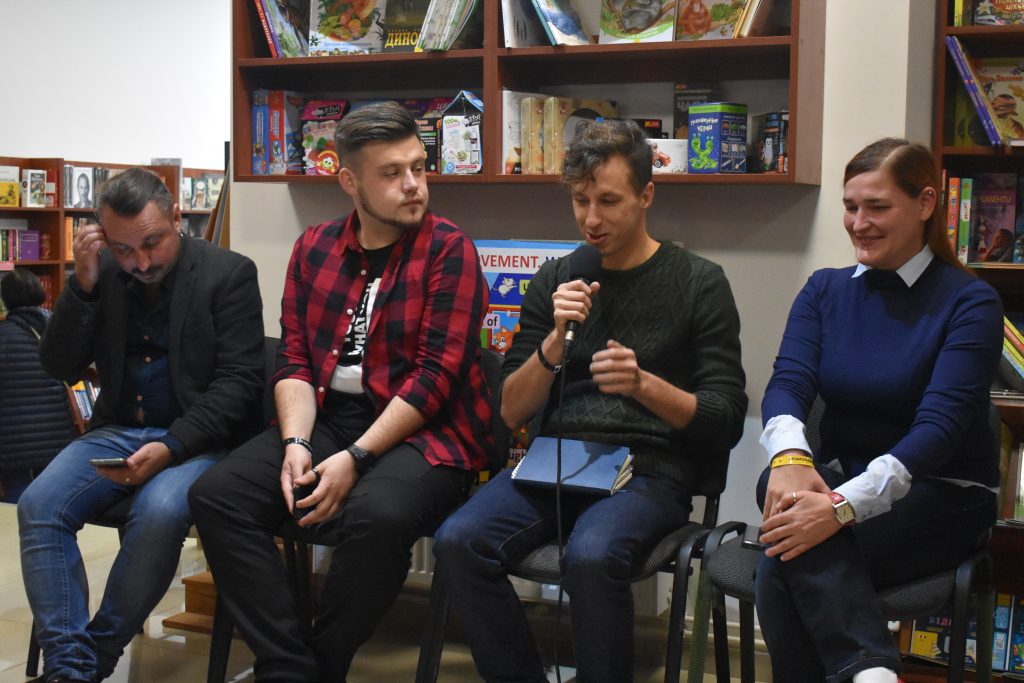 During the presentation, IRF Roma Program Director Serhiy Ponomaryov metaphorically explained the idea of the project as a concrete and collective opposition to Virginia Woolf. A well-known English writer Virginia Woolf in her Orlando novel described the clichéd image of the Roma as a bold and desperate nation, but afraid of pen and paper, in other words, incapable of its representation through literary creativity. "JointART" has become a project to oppose that view as a baseless cliché.
"JointART" participants and their trainers-curators told about how their work was progressing.
In particular, the curator of the residence, Roman Cabchiy, spoke about the project "highlights". He told about how the shared experience gained from the combination of different types of creativity helped participants overcome some sort of fear of the Roma that was obvious in their essays, submitted by them when they were going through the selection process to participate in the project.
One of the participants, Rostyslav Kuzik, admitted that at the beginning he also had some sort of fears and prejudices against Roma, but in the process of interaction with other residence project participants he saw the Roma from a completely different side. He read a passage from his writing, which is included in the anthology.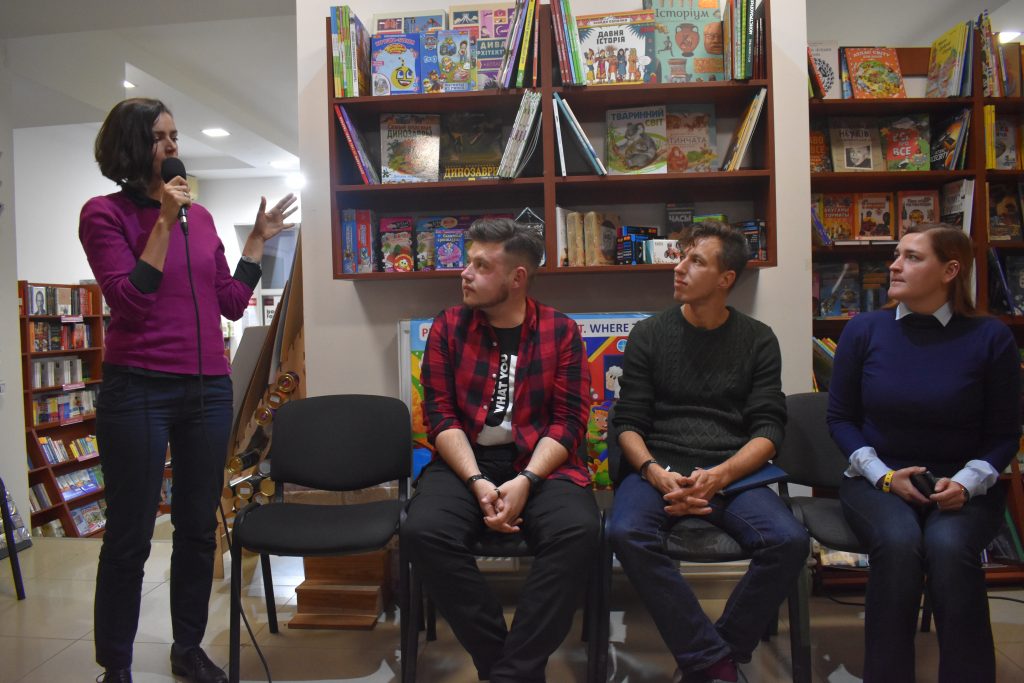 "JointART" participants Eva Rayska and Lyubov Baz, as well as their curator Lyubov Yakymchuk, also shared their memories and impressions about the project and told about their expectations from the anthology to be released soon.
The discussion was moderated by the curator of IRF cultural projects, Radoslava Chekmysheva, who also told about the preparation of the book publication. Look for the book "The Way of / to the Roma" in the near future! Overcome your fears and prejudices! Don't be afraid of Virginia Woolf!