On November 29, within the framework of the All-Ukrainian Forum of civil society organizational development, a discussion was held on the topic "When and how will the government finance independent research and analytics?". Participants discussed the government's readiness to finance independent research and analytics, as well as the readiness of the think tanks themselves to compete for government orders. The discussion was attended by Inna Pidluska, Deputy Director of the International Renaissance Foundation, Yuriy Romashko, Head of the Institute of Analytics and Advocacy, Olga Budnyk, Executive Director of the Eidos Center, and Yegor Stadnyi, Director of the Analytical Center CEDOS.
Inna Pidluska told about how the system of think tanks funding should work. "If a think tank comes to the authority and proposes an analytical study, and the authorities say "Ok, here is your money", this is not a good system. If officials themselves obtain funding from international donors to develop such analytics, this is better, but still this is not that type of scenario according to which the process should be organized.  We are striving to ensure that if the authorities see the need for analytics, they themselves should budget funds on research and analytics and turn to independent think tanks that are capable of carrying out the necessary study, "- explained Inna Pidluska.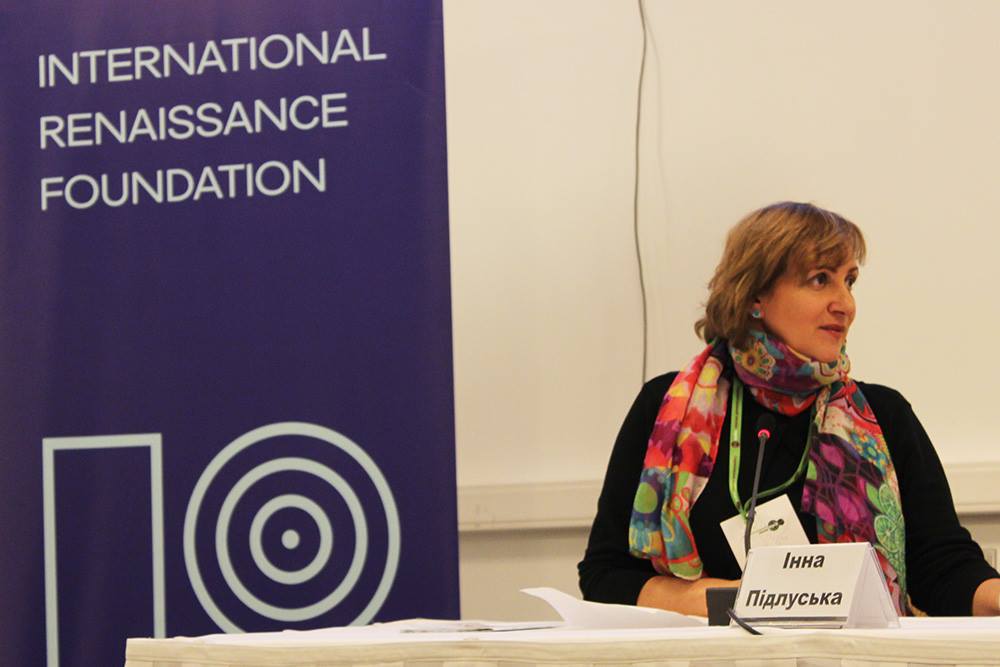 Yuriy Romashko told about the results of a government-funded research pertaining to state funding of analytics developed by non-governmental think tanks. According to Yuriy, such system can work in Ukraine, but there are still many obstacles. "It is necessary to work with regional authorities, explaining them why they need it. For example, amalgamated territorial communitiers have funding to do such things, but they do not know who to outsource it to and why it is necessary ", – explained Romashko.
According to Olga Budnyk, the issue of research is not always relevant in the regions. Ultimately, in order to create a quality analytics, it is often necessary to have local analysts. However, in the regions, there may be simply no politically independent think tanks that can perform a high quality research.
Yegor Stadnyi explained that there is a need to develop standards for conducting research, since once the authorities begin to order analytics en masse, it may happen that a tender is won by a think tank that has no relevant experience, hence the quality of such research might be quite poor. "It is necessary to develop standards, to unite with other stakeholders and to promote these standards. Without a quality assurance system in place, the government authorities simply will not receive quality analytics, even though they allocate funding for it. This may lead to the frustration among officials only,"said Stadnyi.