On November 26, the presentation about community paralegals and their activities in 2017-2019 took place in Kyiv. The project initiators and community paralegals themselves presented the results of their work and shared their impressions. Hence, as of today, there are more than 150 community paralegals in Ukraine, who have addressed almost 2000 legal issues over the last year.
Once in Odessa region, community paralegals were addressed by a woman, who complained about domestic violence. Her ex-boyfriend did not want to let her go, prosecuting her and threatening her. Once he awaited her by her driveway at night, being in a state of alcoholic intoxication. He attacked her and started strangling her. Neighbors called the police who did nothing, saying that there were no serious bodily injuries.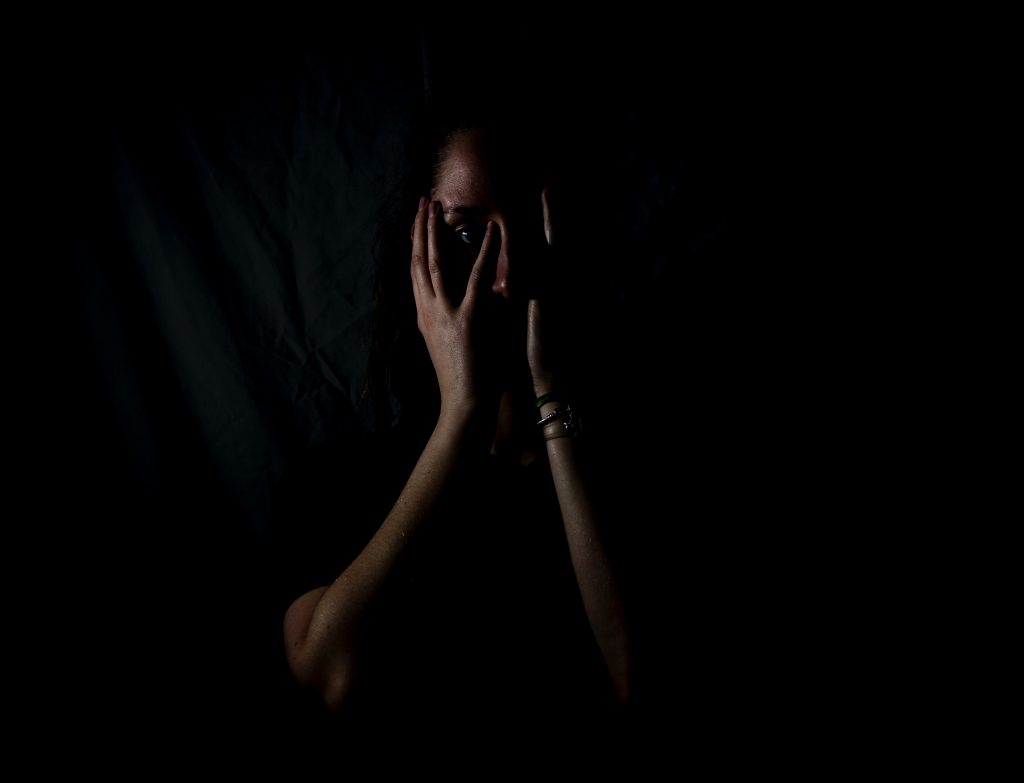 "This story struck me the most, first because it happened to a person from my immediate environment, and secondly, because it concerned physical and psychological violence against a human being, which lasted over two years", the community paralegal said.
The story ended with a happy end: a man left a woman alone. All that was due to the community paralegals helping the victim refer to legal instruments and find a domestic violence inspector. All that convinced the woman not to be afraid to tell the offender that she was ready to contact the police, showing her being quite savvy in terms of how he could be punished.
According to the latest opinion poll related to legal issues in the Ukrainian communities, to solve legal issues, most Ukrainians trust their friends and acquaintances above all and are ready to seek advice from them (55% of respondents).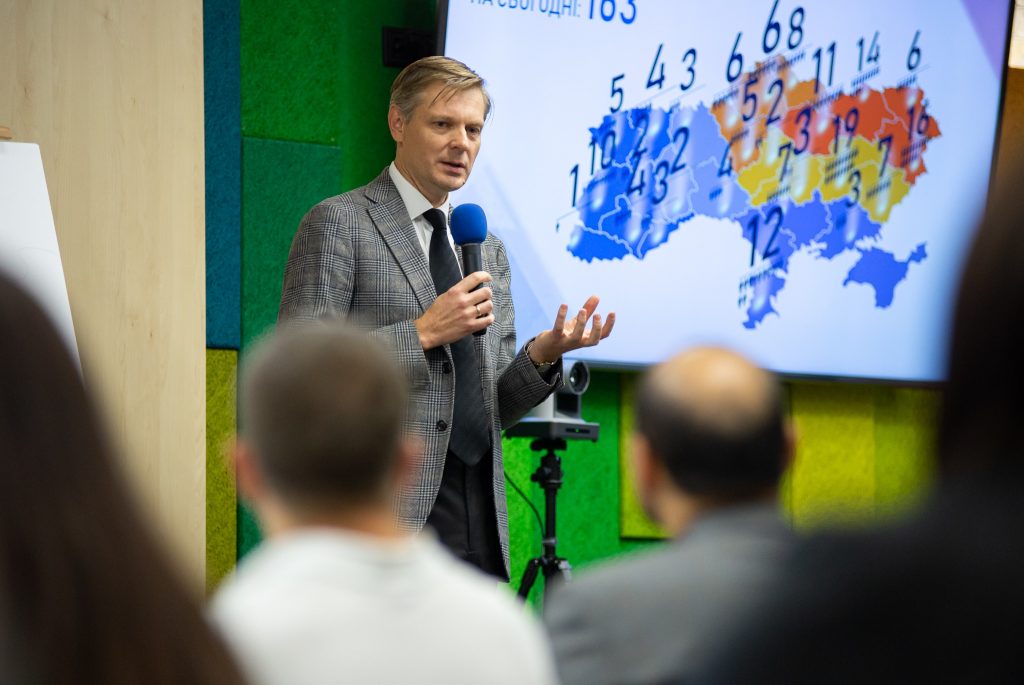 "In our Ukrainian reality, people turn to doctors only when everything gets really bad. The situation is even worse with the legal professions: a person must be really in a state of despair to address a legal advisor. That is why trust is so important to be gained through a system of community paralegals", said Roman Romanov, Director of the International Renaissance Foundation's Human Rights and Justice Program. The idea of ​​community paralegals is that they are our friends, acquaintances, relatives, neighbors who are willing to help for free in their communities.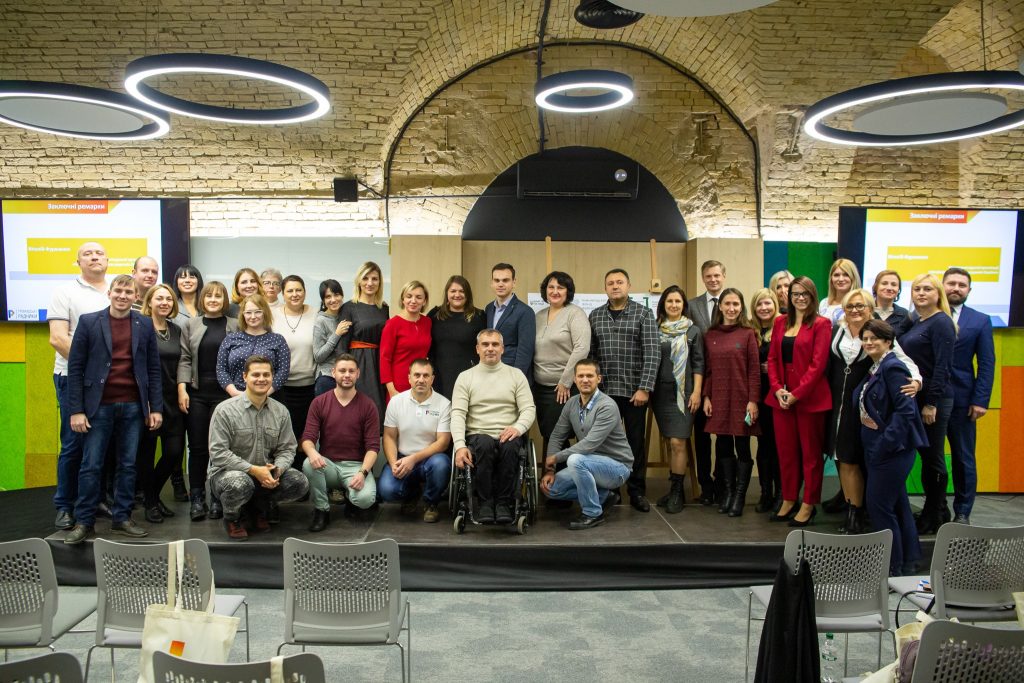 Community paralegals are ordinary people who do not have a law degree; however, they have received a special training in basic legal issues and received relevant certificates.
They study a legal issue and provide a referral to a competent service supplier or institution, or provide legal information to a person concerned to help them solve the problem on their own.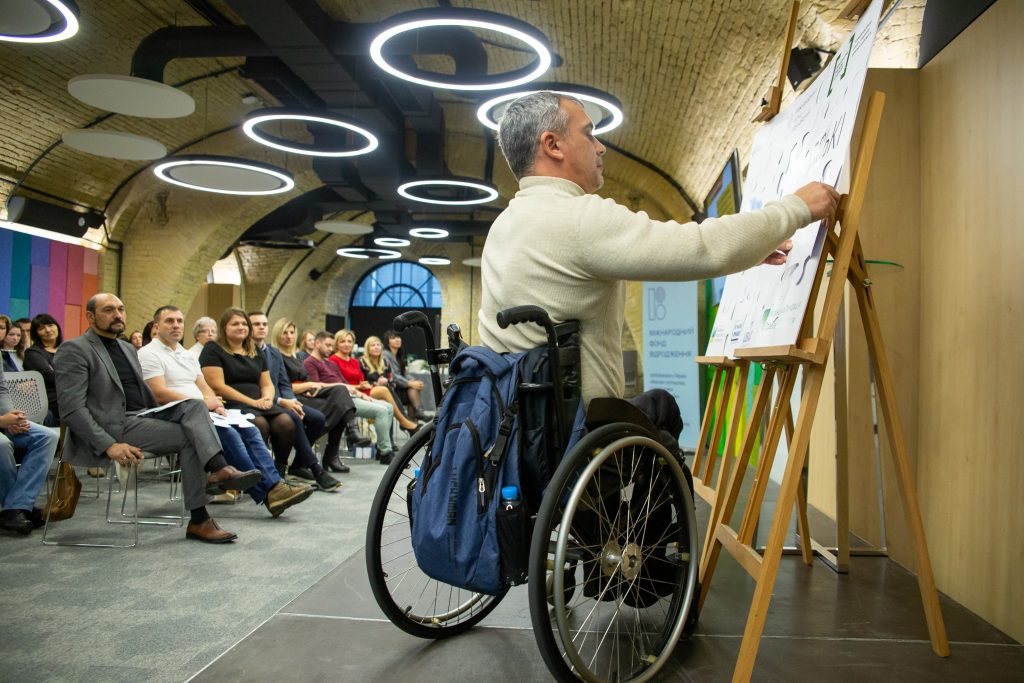 Today, paralegals help solve a variety of issues in their communities: for a cancer patient, to receive free medication; to return a child to his or her mother, should he or she be illegally taken away; for an ATO member, to obtain a land lot; for an IDP, to obtain a certificate confirming their IDP status, when the Social Protection Department refuse to do so; to return a land lot to its owner, when it was illegally assigned to another person, and so on.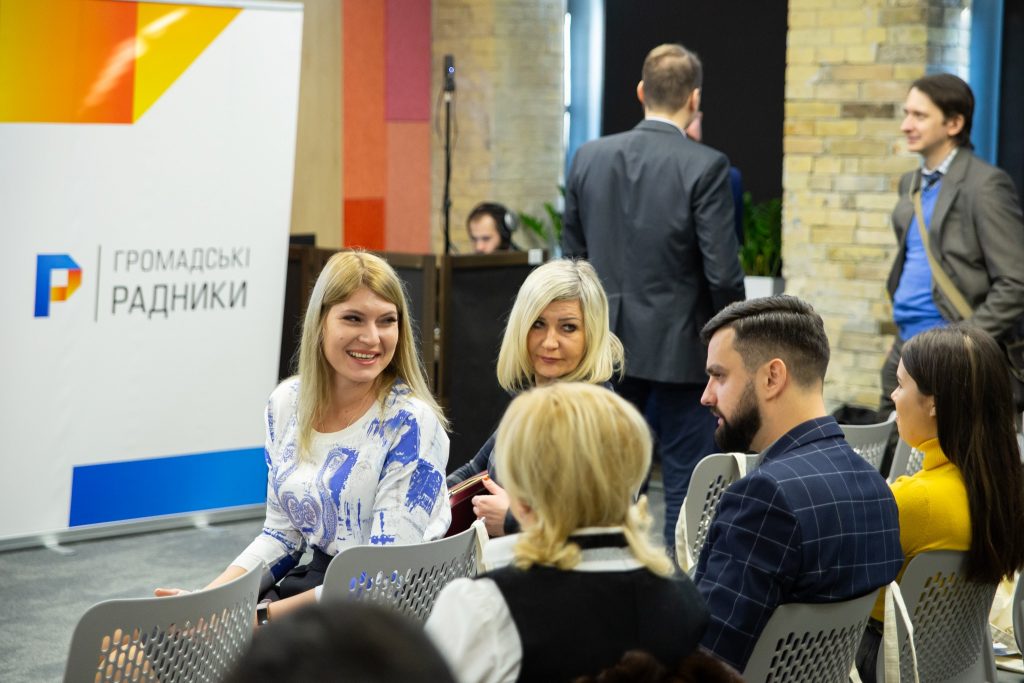 The community of paralegals in numbers:
● 165 paralegals were trained and certified
● 93 hours of study
● 21 expert trainers involved
● 1854 issues resolved in the last year
Today, any active citizen of Ukraine can become a community paralegal. To do this, you must submit your application, when the competition is announced. The next one is scheduled to take place in 2020.
A community paralegal can be a representative of any profession / occupation if he / she has the possibility to learn and the desire to realize their talents and skills in the community.
Community paralegals are needed because many communities do not have free access to "lawyers", considering that professional lawyers are concentrated in large cities.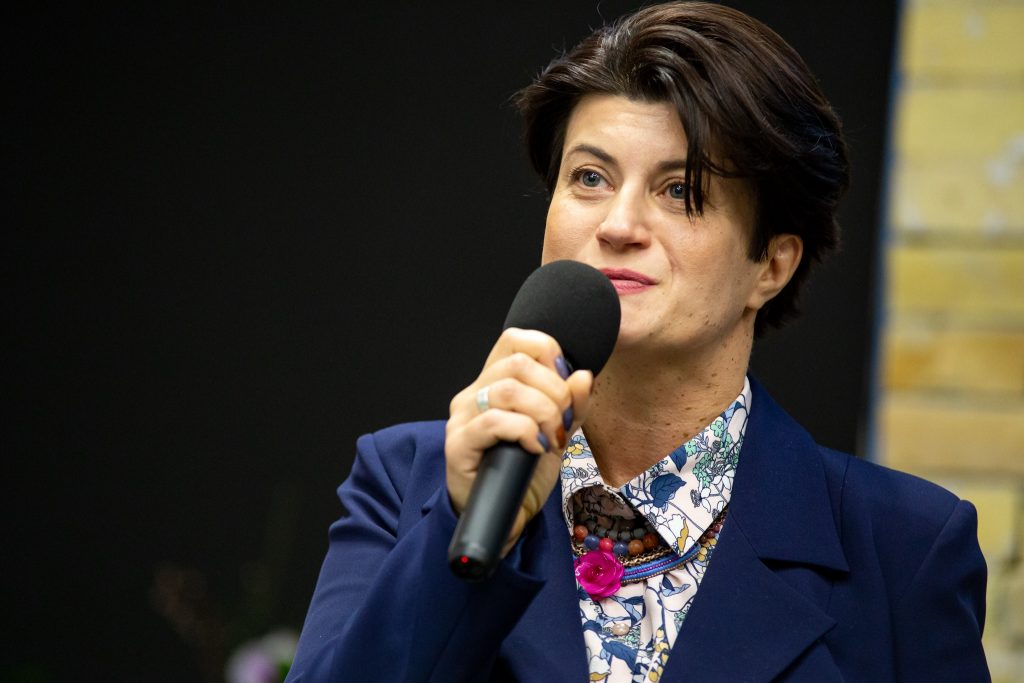 "Community paralegals are like points on the map that reinforce people's feeling that they are not alone in this world. Movement of community paralegals is an environment of trust, when a person just knows that someone can support him or her and can help solve the problem", says Larisa Denysenko, a Ukrainian writer, human rights activist.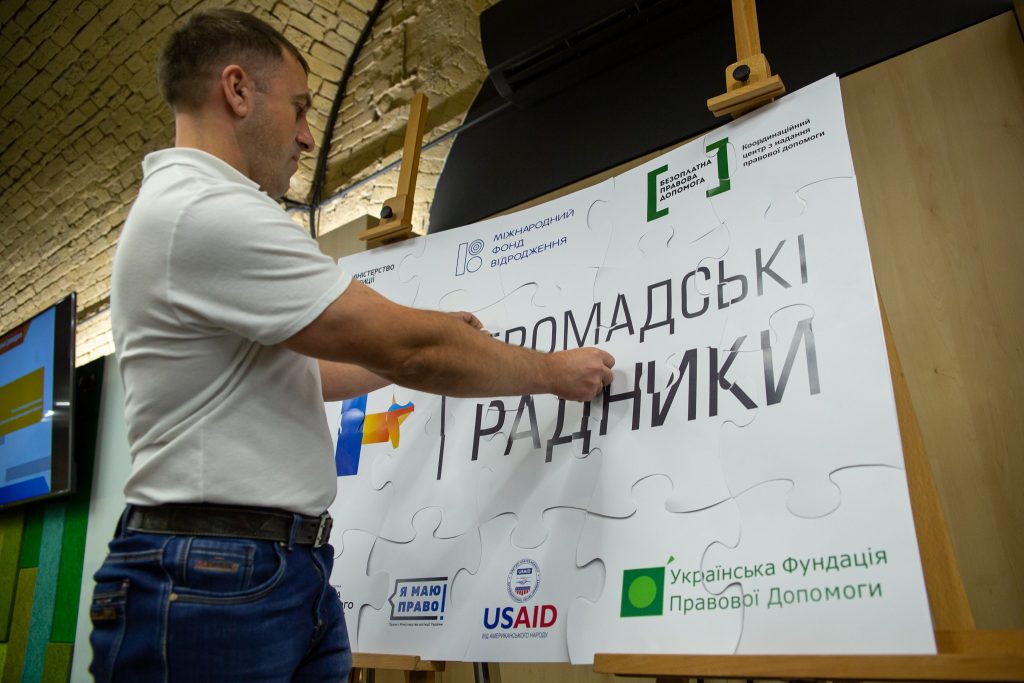 Traditional legal assistance providers do not always take into account the specificity of work with the poor and vulnerable social groups. The inability / reluctance of lawyers to communicate with low-income clients, the search for financial gain, complex legal terms – all the above represent obstacles in terms of access to justice. Meanwhile, the mission of the community paralegals is to be closest to the people, to communicate with them in a clear language, to understand problems, and to help for free.
Oleksiy Bonyuk, Director of the Coordination Center for Legal Aid, shared their plans:
"The system of paralegals is a companion brand of free legal aid. We are now actively communicating with community leaders and have agreed that we will try to create a service center to provide a range of services".
The most relevant issues, which were solved with the help of community paralegals in 2019, are as follows: security, ecology, community involvement, decision-making, youth mobilization, decentralization and community development, leisure and landscaping, social and healthcare issues.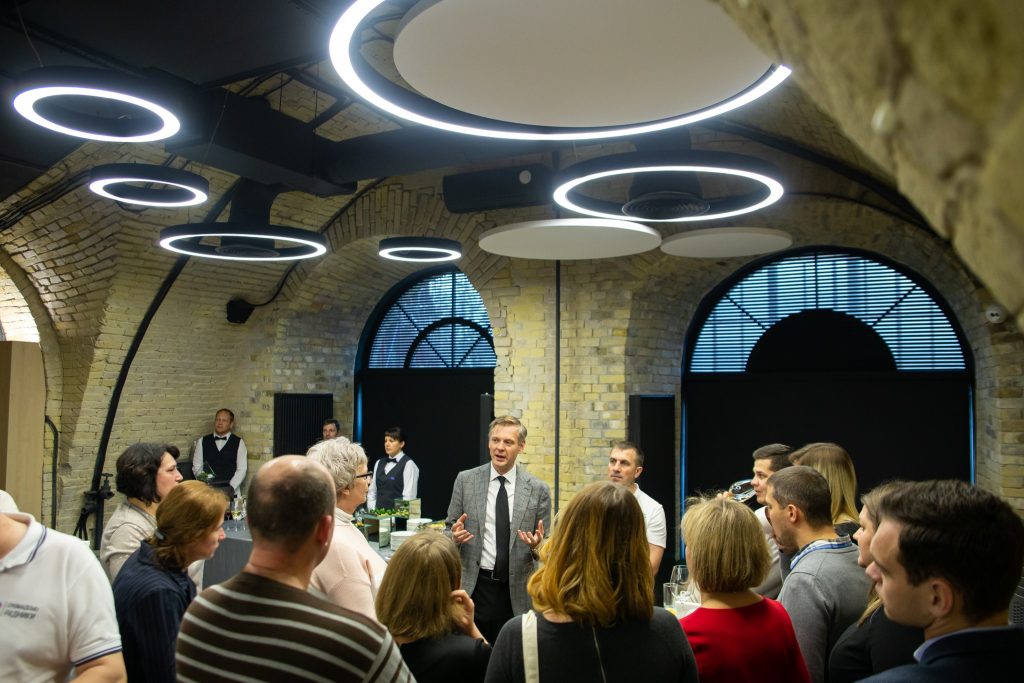 A system of community paralegals exists in many countries. They are influencers in their communities, being a source of reliable information and contacts. To maintain such a status, community paralegals constantly learn and improve their skills and knowledge. Recently, a community of paralegals in Ukraine united into a civil society organization.
The development of the paralegals' community is supported by the International Renaissance Foundation jointly with the Coordination Center for Legal Aid, the Ukrainian Legal Aid Foundation and the Ministry of Justice of Ukraine.