On February 20, the anniversary of the full-scale russian invasion of Ukraine, the Embassy of Ukraine in France in partnership with the Embassy of Canada in France and the Grand Palais Immersif invite everyone to visit the world-famous exhibition "UKRAINE: A YEAR OF RESILIENCE, A CULTURE OF RESISTANCE". The International Renaissance Foundation became one of the partners of the exhibition.
Due to the russian aggression in Ukraine, according to the latest data, more than 1,200 objects of cultural infrastructure, about 500 sites of cultural heritage have been destroyed or damaged. Exactly one year ago, during the offensive of russian troops, the historical and local history museum, where the paintings of the world-famous painter Maria Prymachenko were kept, burned down in the village of Ivankiv, Kyiv region. However, about 10 paintings were saved. The fact that the most outstanding Ukrainian masterpieces are presented at the exhibition is a great victory.
The exhibition features a segment called "Ukraine: Land of the Brave", which, through the full power of immersion, plunges the audience into the daily reality of the war in Ukraine, and its effect on Ukrainian citizens.
The exhibition was first opened at the Bloor West Village Ukrainian Festival in Toronto in September 2022.
The exhibit series was created in collaboration between by Kostyuk Productions, the First Theatrical Charitable Foundation and the National Museum of Taras Shevchenko with the support of the Ministry of Culture and Information Policy of Ukraine, Kontakt TV Network and the International Renaissance Foundation.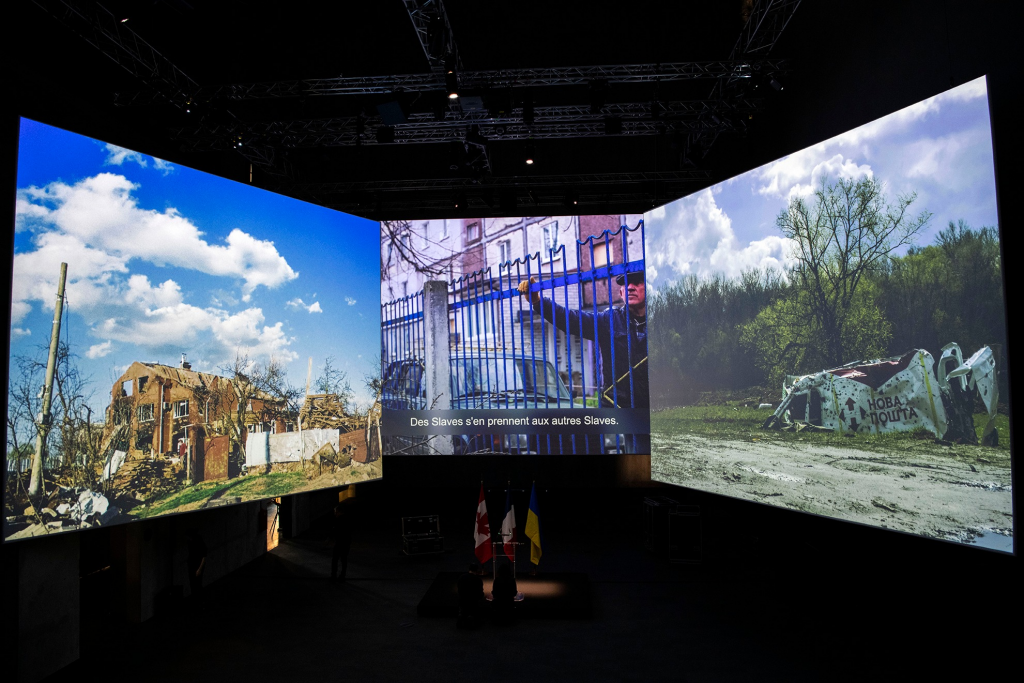 The exhibition can be visited free upon prior registration. All the details are here.