JustConf Ukraine 2020 is a major conference dedicated to pre-trial investigation and innovative law enforcement tools, which have already been tested with good results, in particular, Custody Records; Procedural Interview; Standards of Pre-Trial Investigations.
What's wrong with the pre-trial investigation and how did Jack Daniel's get into the Supreme Court? What happens to a person when he or she comes under state control and why is the Custody Records documentation system good for everyone? How to "squeeze out" more without pressure and how to use the method of procedural interview? How to achieve a common understanding of the rules?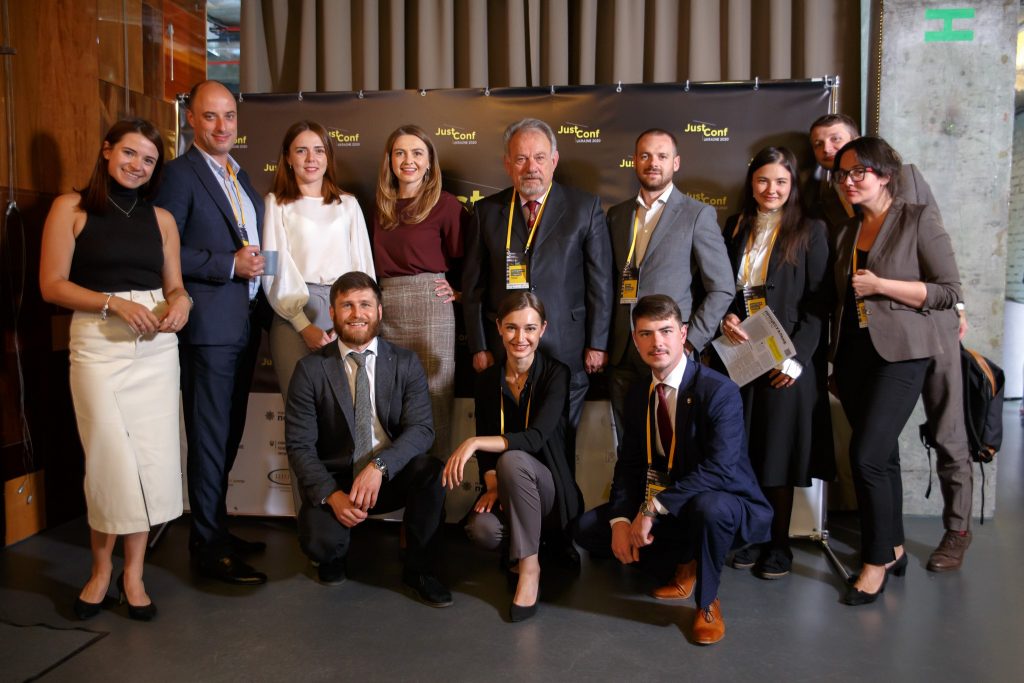 On September 24, people of different legal professions (experts, investigators, prosecutors, judges) gathered in Kyiv for discussion and exchange of experience in the relevant field. Ultimately, the effectiveness of law enforcement depends on the synergy of institutions, agencies and individuals involved.
In addition to it, more than 300 people followed the event via ZOOM and joined the important discussion with their questions / comments.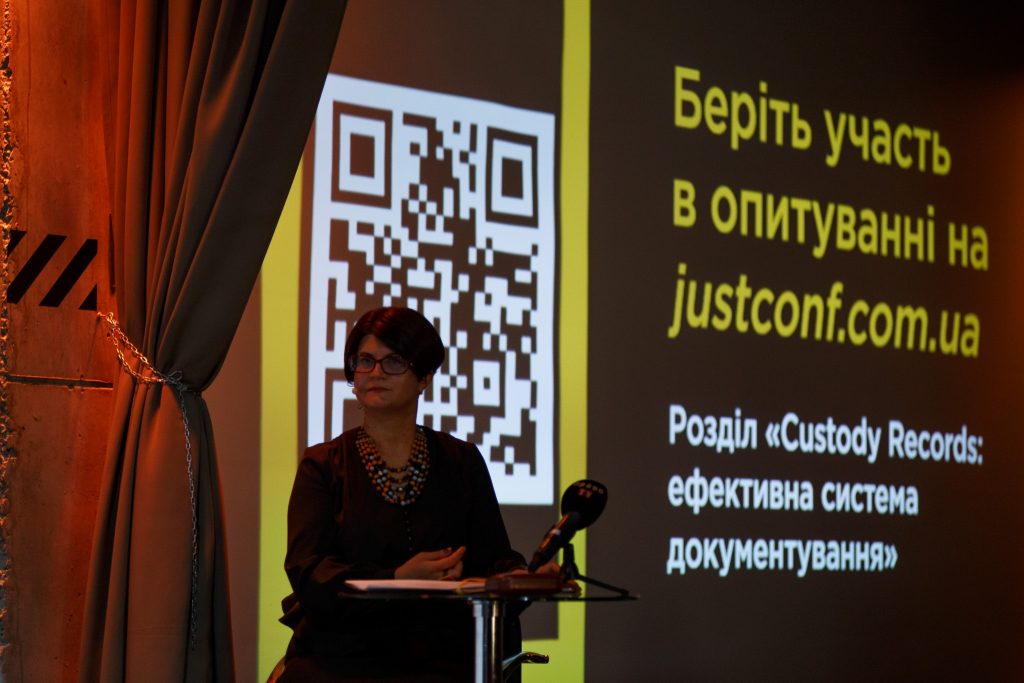 The event itself was surprisingly interactive. Specially for this event, a web application JustConf2020 was developed, allowing you to participate in all activities, polls and voting, and to view speaker presentations, all in "live" mode. All materials, interesting presentations and cases are still available here.
"No one knows in advance how to do everything perfectly. Innovations do not perform the function of a magic wand. But they create additional opportunities if they are multiplied by the potential of people, their good will and capacity of institutions. Only in this way can changes be meaningful enough," said Roman Romanov, director of the International Renaissance Foundation's Human Rights and Justice Program.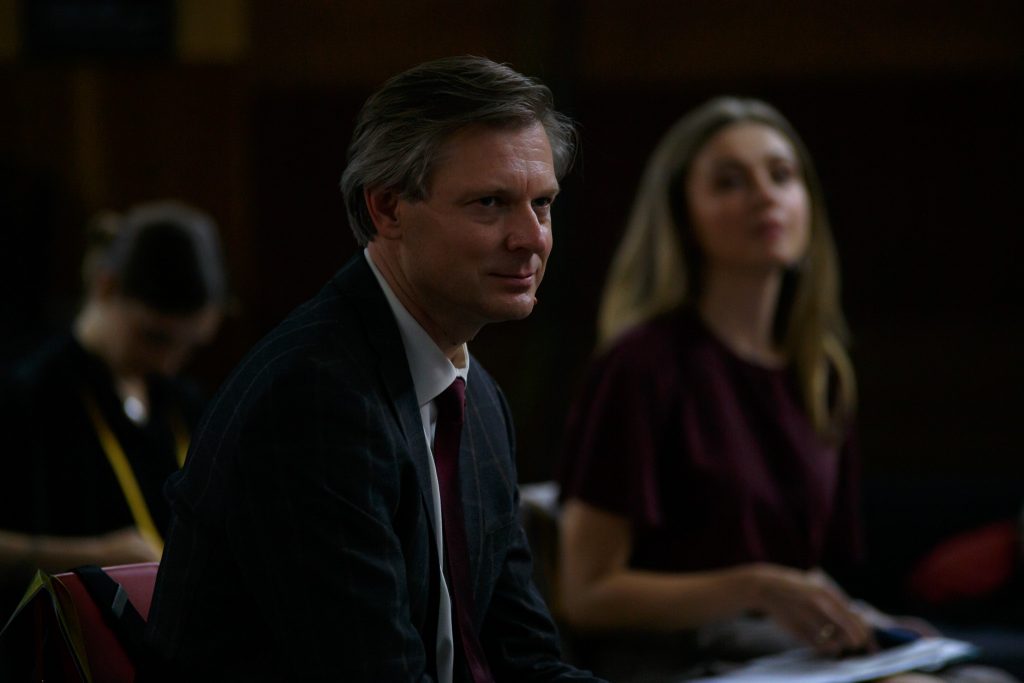 "You Have So Many Sides Which I Do Not Understand"
This can sometimes be said of criminal justice, which is clearly in need of change, in particular in terms of tools discussed during JustConf2020.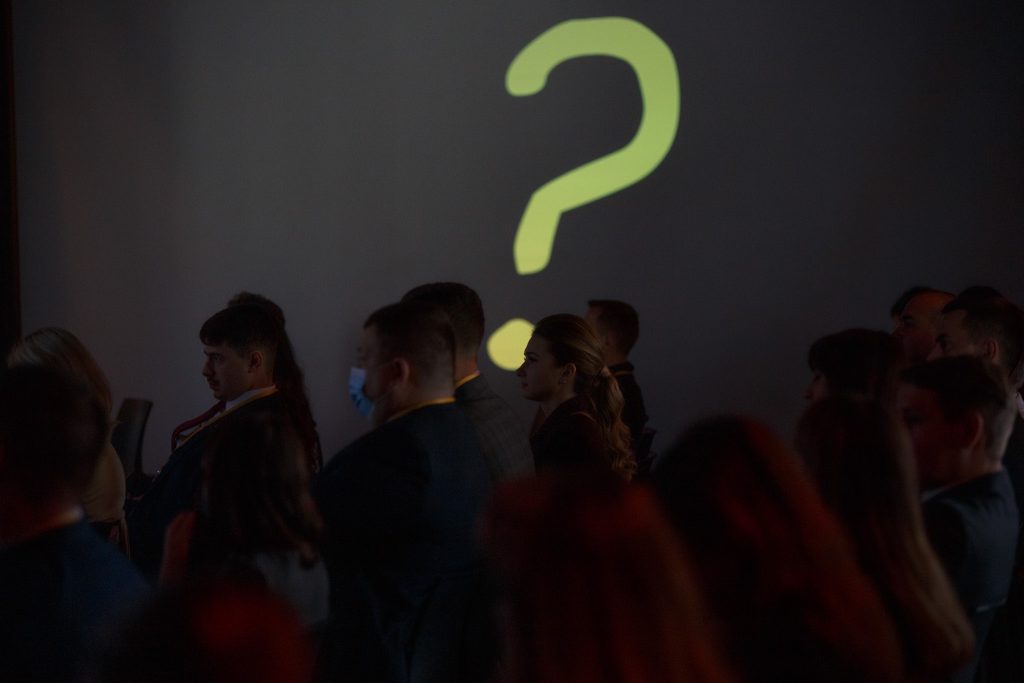 Judge Vira Levko, the headliner of the conference, spoke about the "parties" that are currently particularly disadvantaged by pre-trial investigation.
You may ask, what is Jack Daniel's for here? It's not funny, but a bottle of this whiskey ended up in the Supreme Court.
In 2017, in one of Kyiv shops, a shoplifter snatched a bottle of Jack Daniel's whiskey costing UAH 483.08. As a result, this story has evolved into three years of criminal proceedings, involving the work of prosecutors, police officers and judges. A suspect was kept in the pre-trial detention center. The court litigation was brought to the Supreme Court, which eventually ruled to close the criminal proceedings.
So the question is why so much time, efforts and resources were spent on a bottle of Jack Daniel's?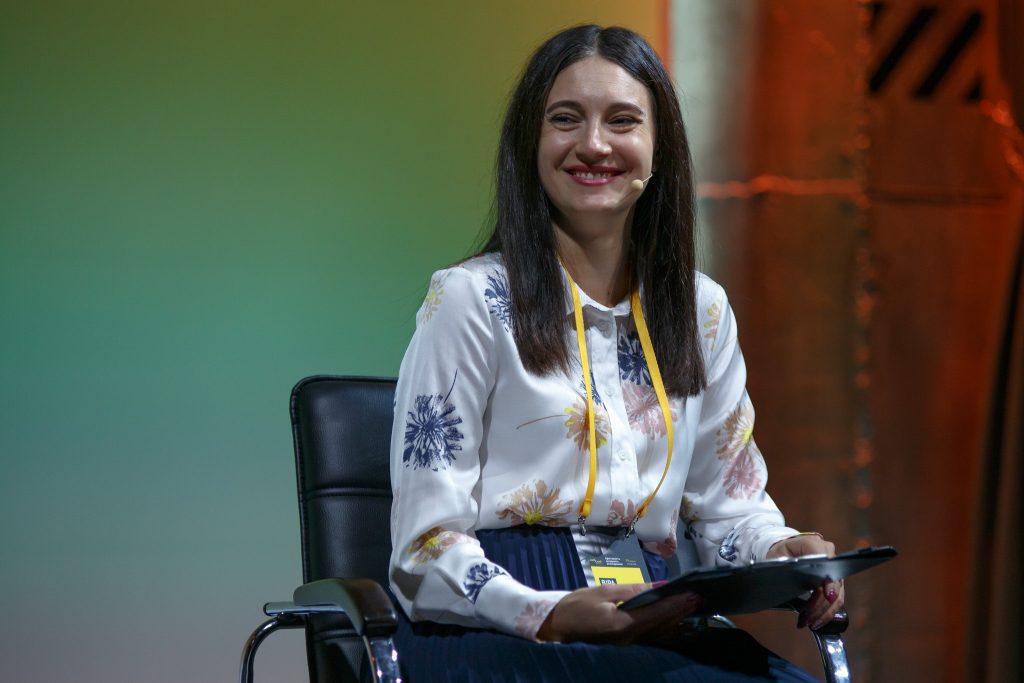 "In Ukraine, it has not been calculated how much the criminal proceedings "cost" to solve such petty thefts. Such legal processes are simply taking us over", said Vira Levko.
That was just one of the case studies highlighted by Vira Levko. Today, we have so many issues that obstruct the work of the criminal justice system: lack of standardization of processes, poor quality of indictments, continued practice of paper documents, while electronic documents in pre-trial investigations have long been accessible.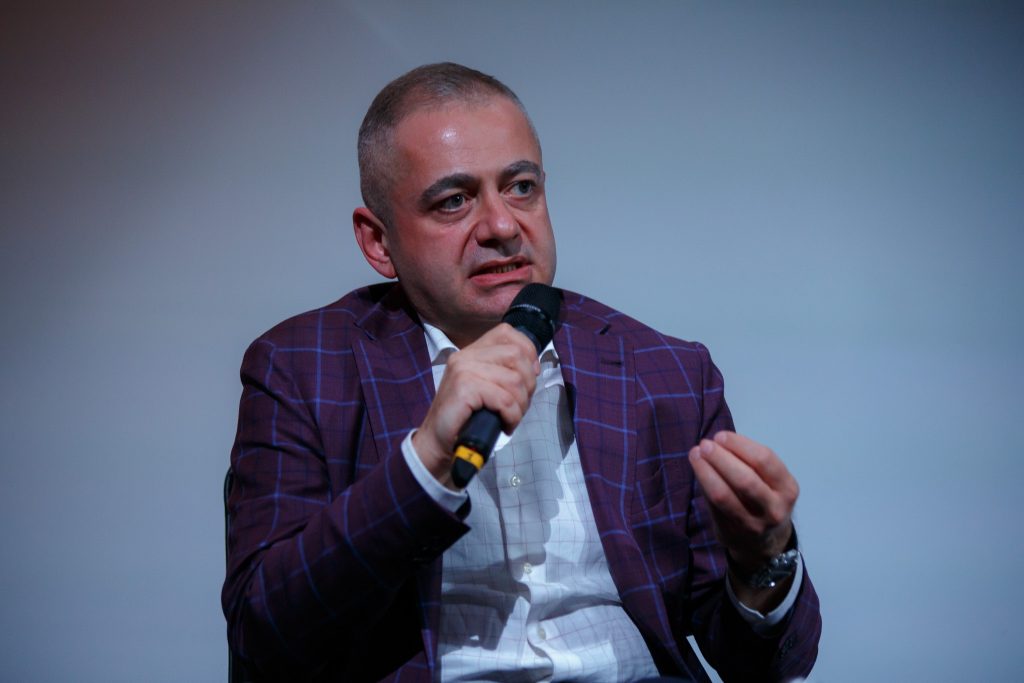 "I believe that investigators and prosecutors simply waste 30% of their time on technical work: copying, stapling, carrying those files, or even loading 500 volumes into a big bus, and then unloading them. While the prosecutor takes time to read the files, nothing else is done in the investigation. Basic cases are being investigated for years. However, if we intend to simplify our work and make it more effective, I assure you, launch the standardization of specific investigative actions, and six months later, you will see its effect", saidGizo Uglava, First Deputy Head of the National Anticorruption Bureau (NABU).
It Works!
During the conference JustConf2020, experts discussed three innovative tools of criminal justice devised to protect human rights and assist law enforcers:
Custody Records;
Procedureal Interview;
Standards of Pre-Trial Investigation.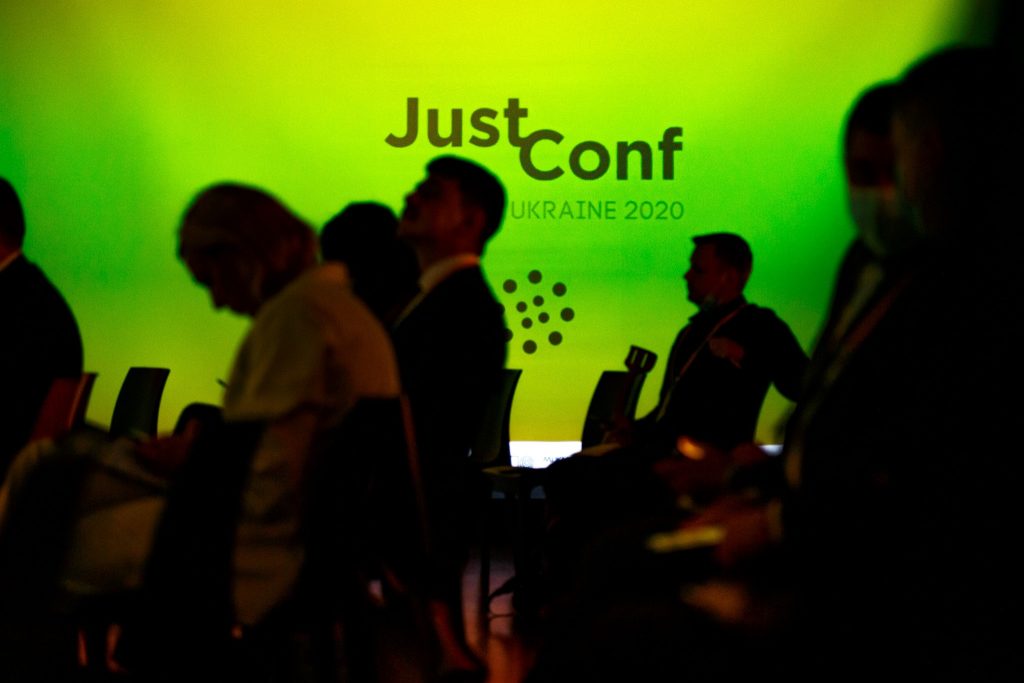 ---
Custody Records: "Detention Is Ok, If It Has Been Properly Documented"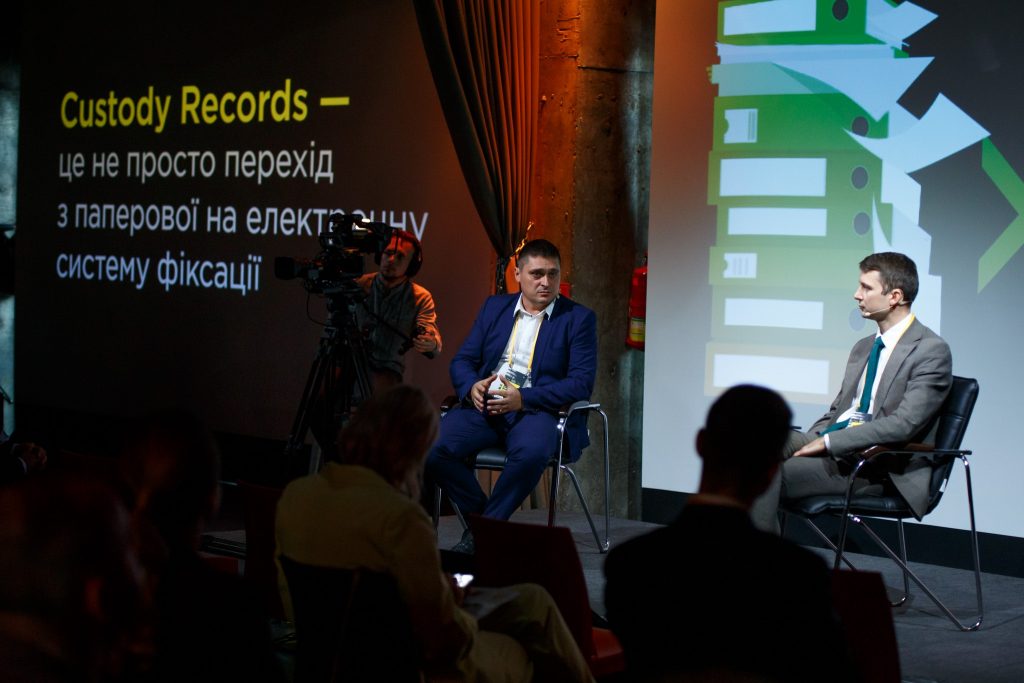 Custody Records is a system designed to document and record all actions against detainees in custody of the National Police.
Key features of the system are as follows:
zoning the police station to make sure no unregistered persons are present inside;
introducing electronic documents and round-the-clock video surveillance to record all actions as regards persons in police custody;
creating a staff position of human rights compliance inspector to communicate with detainees and witnesses, to ensure the observance of their rights, in all police stations.
"As one of the developers of the Custody Records system, I want to say that the key idea is not to control, but to document everything. This is the future we have to visualize so that we can bring ourselves closer to it throughout our actions," said Roman Romanov, director of the Human Rights and Justice Program of the International Renaissance Foundation.
Should we had such a system in Kagarlyk, it could minimize the risk of torture. That is why proper recording shall be introduced in all police stations, rather than in temporary detention facilities only.
It is important that the Custody Records system benefits everyone, as it is intended to protect not only the detainee, but also the police officers, ITT staff members, as well as to create an enabling environment for the prosecutors to fulfill their duties in the interests of justice.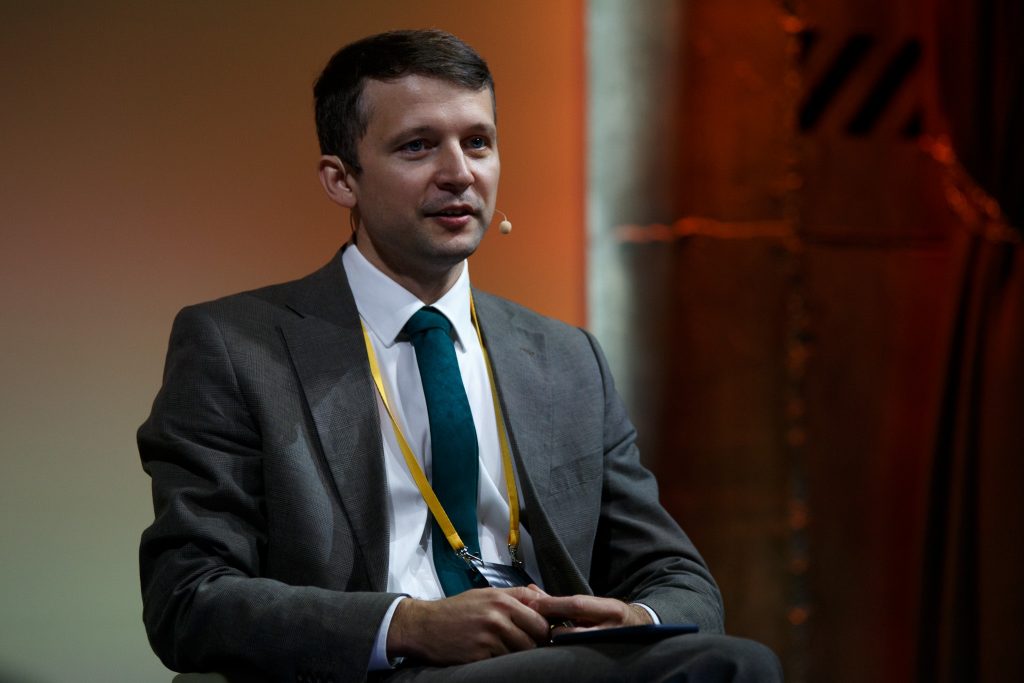 Mykola Sioma, director of the Ukrainian Legal Aid Foundation, said: "When we came up with this idea in 2016, no one believed it and was skeptical about it, as it didn't seem realistic for us to be able to record the actions of law enforcers..?"
Today, this system is fully operational in temporary detention facilities in the cities of Sarny, Kropyvnytskyi, Kherson, Dnipro, and it has already shown positive results. By the way, in the near future the Minister of Internal Affairs will present the Custody Records system in Kharkiv.
The presentation from the conference is available at the link.
---
Procedural Interview: "UN Special Rapporteur on Torture Juan Mendes Called on the International Community to Use This Methodology"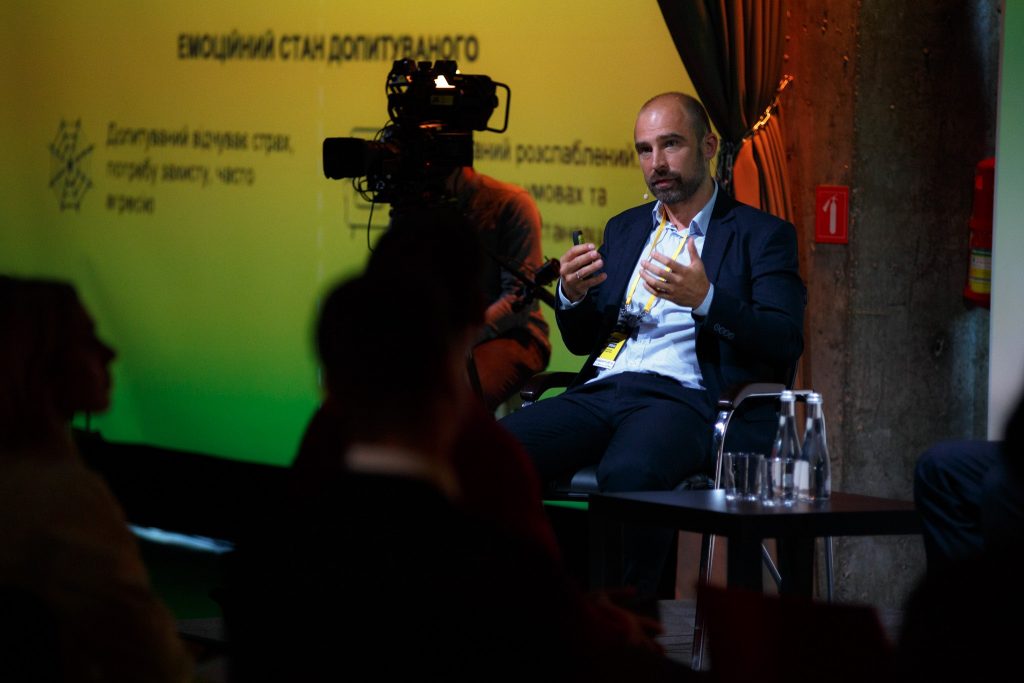 Investigative Interview, Ukraine, a method of interrogation to facilitate obtaining information from a respondent and to prevent pressure
In Ukraine, when the "classical system" of interrogation is used, it can sometimes lead to manipulation and deception on behalf of law enforcers, or even psychological pressure and torture during interrogation.
"Taras Filonenko and I belong to the group of enthusiastic heroes working to implement procedural interviews in Ukraine. When we conducted a research to see how interrogations are conducted in Ukraine, we saw many problems. In particular, 63% of interrogators said that interrogation is a key investigative action. However, at the same time half of them are disappointed that the interrogation is not used as an evidence in court, and that is why investigators do not prepare so well for  interrogations. We also realized that interrogation is mostly accompanied by psychological pressure, which is considered to be an acceptable behavior. Ultimately, even the classical interrogation methodology allows, to a certain extent, psychological abuse, on the grounds that a person …"under pressure" is more effective in terms of providing information. We also discovered that most investigators were not trained to conduct interrogations," – said Andriy Orlean, Doctor of Laws, Associate Professor, Head of the Methodological Support Department for Prosecutors and Trainers of the Training Center for Prosecutors of Ukraine.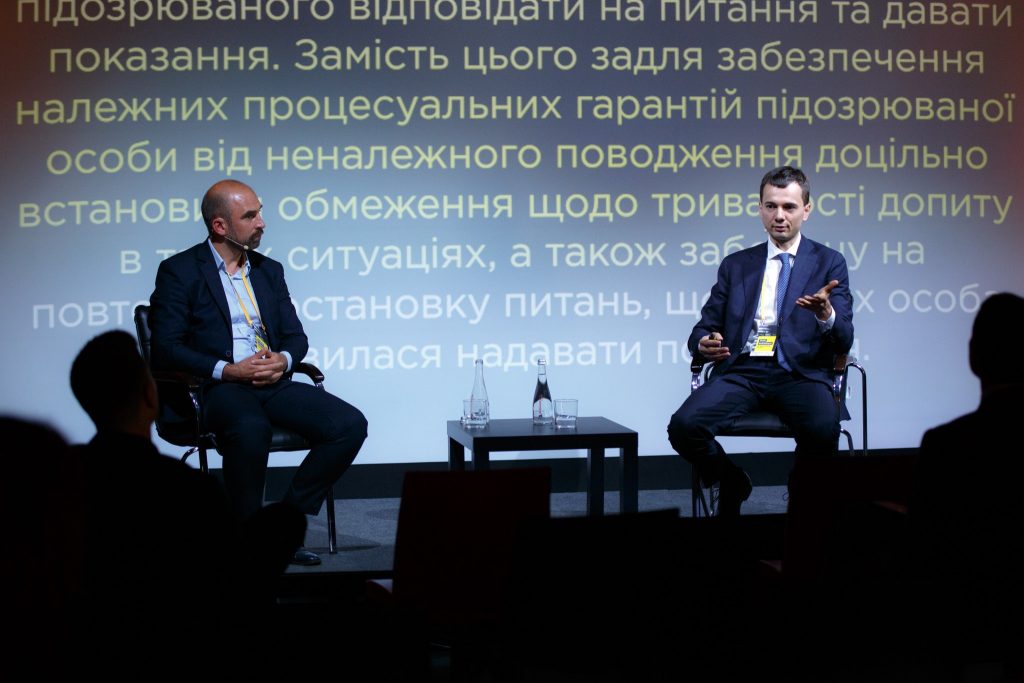 Experts insist that outdated interrogation practices are ineffective for the investigation as a whole. Studies have shown that in cases where a more confrontational style of interrogation was used, suspects rather evaded answers, whereas humane attitude towards the suspect, giving them the opportunity to present their own version of events, mostly led to the suspects providing information previously unknown to the police.
In order to introduce such practice in Ukraine, it is necessary to create an enabling environment by equipping premises for interrogation, providing training of investigators, and fostering legislative changes.
The procedural interview has taken its root in the activity of a military translator (US Marine Major Sherwood Moran) during the World War II, who described his experience and explained that the person at the time of detention was an ordinary person, so it was necessary to communicate with them in the normal way.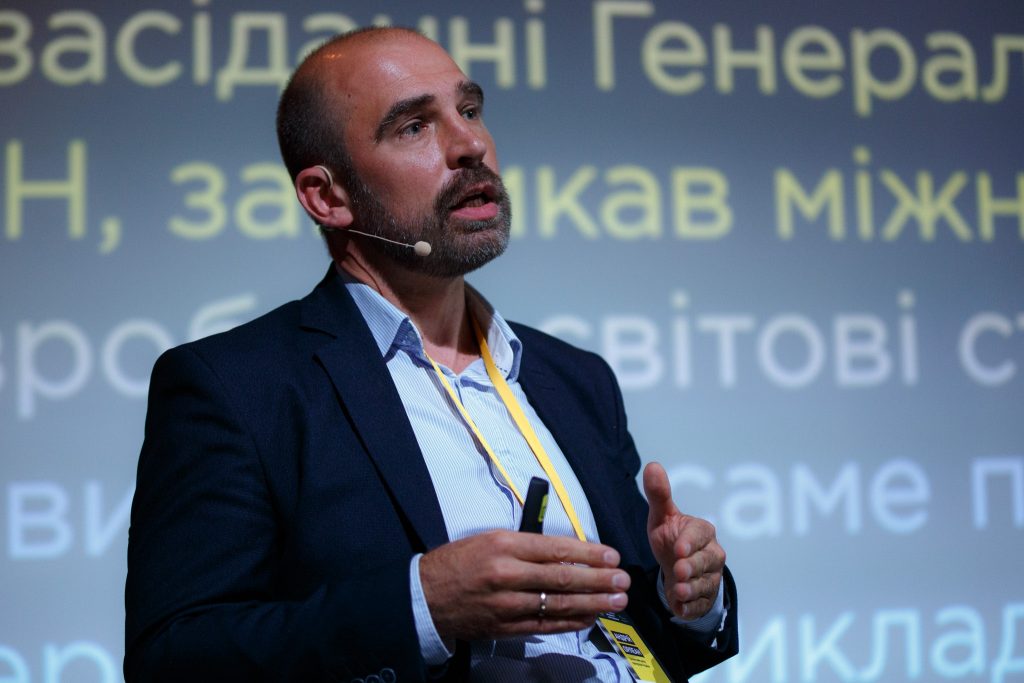 By the way, that practice has become widespread in many countries around the world, whereas in Great Britain it has been prevailing for more than 20 years. As Andriy Orlean said in his report, even the atrocities committed by Breivik did not force the Norwegian law enforcers to deviate from the method of procedural interviews, in spite of all temptations.
Taras Filonenko, Deputy Head of the NABU Detective Unit, said that last year in Ukraine the first training sessions on the procedural interviews were organized for three NABU teams.
The presentation from the conference is available at the link
---
Standards for Pre-Trial Investigation: "Methodology to Save Time and Resource and Boost Performance"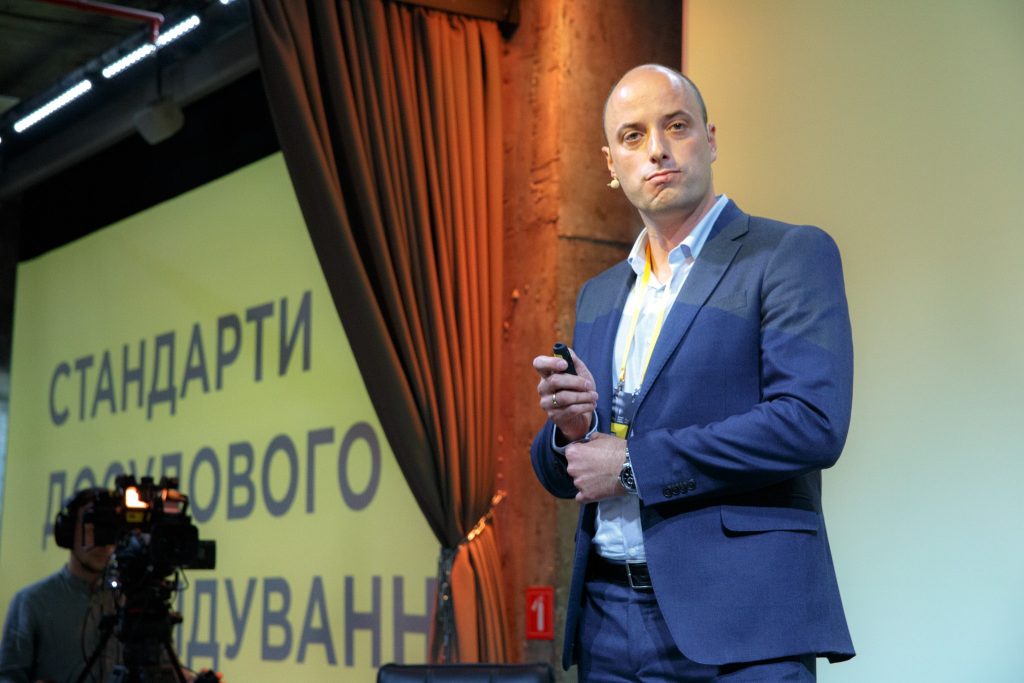 Standards for Pre-Trial Investigations: a Practical Tool Designed for Investigators (Detectives), Prosecutors and Investigative Judges.
The standards for pre-trial investigation represent a practical tool (guidelines) for daily use by investigators and prosecutor; a tool for performance review of investigators and prosecutors; and a tool for training new investigators and prosecutors.
The Criminal Procedural Code of Ukraine provides answers to neither all the practical questions of investigators and prosecutors, nor conceptual issues such as investigation priorities, the procedure for interaction between participants of the criminal proceedings, a clear distribution of roles among representatives of the prosecution party, and the like. As a result, the process of investigation is not always effective, as the limited resources of the investigative bodies are spent irrationally. Yet, at first glance, the simplest proceedings last for years, whereas the victims fail to obtain indemnity.
Yuriy Belousov, head of the Department of Procedural Guidance on Criminal Cases of Torture and Other Serious Violations by Law Enforcement Officers of the Office of the Prosecutor General of Ukraine, said: "The different understanding by investigators and prosecutors of their roles in criminal proceedings is somewhat reminiscent of the fable on the swan, the pike and the crab (whenever companions don't agree, they work without accord)."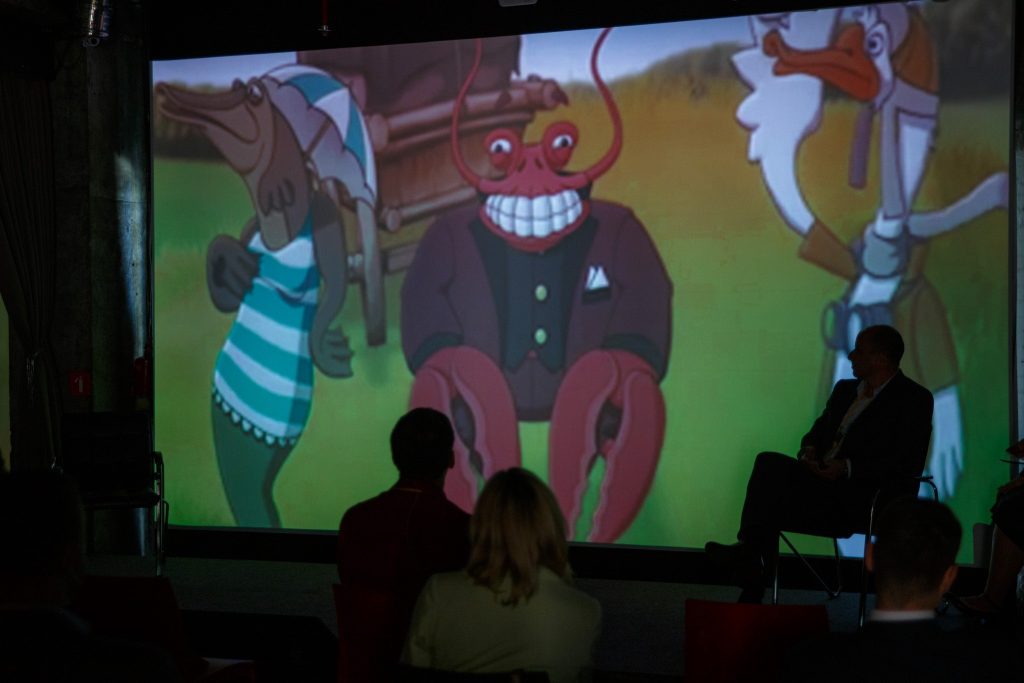 He also said that among the problems that exist today are the lack of mutually agreed algorithms for investigators and prosecutors and the lack of uniform templates for procedural documents and requirements for their execution, as often the text of a suspicion can be up to several thousand pages.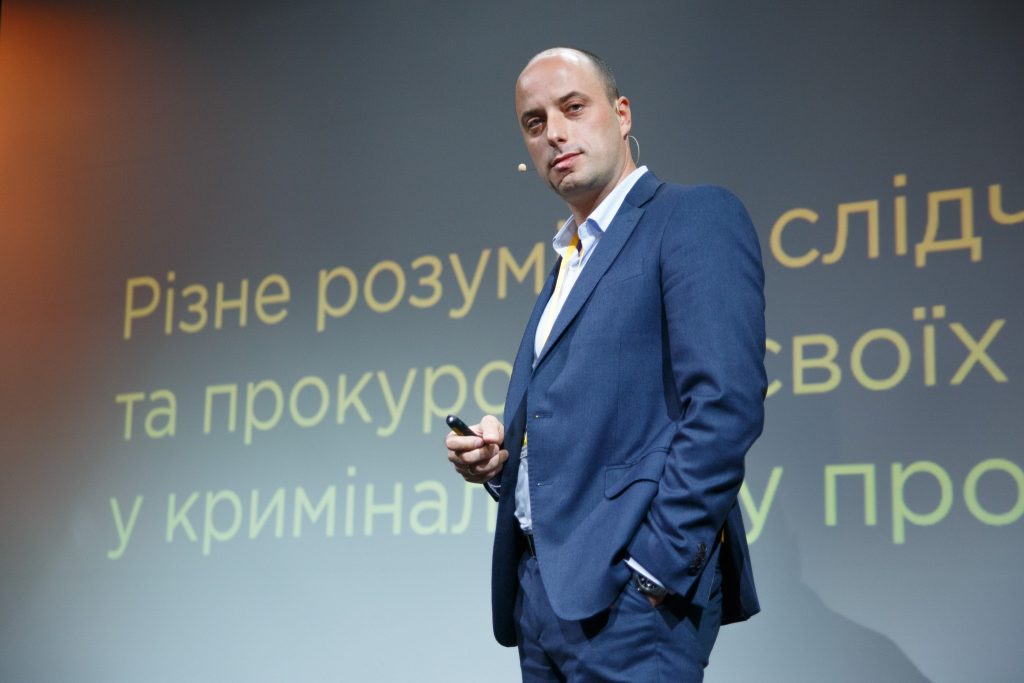 The standards of pre-trial investigation are aimed to: 1) establish a clear distribution of roles among the stakeholders in criminal proceedings, to ensure their proper interaction at different phases of pre-trial investigation; 2) provide a tool for quality performance review of investigators and prosecutors; 3 ) boost the efficiency of practical training for future investigators and prosecutors through a common understanding of the participants' roles and tasks.
Experts say that the developed standards allow saving time, resources and more productive work.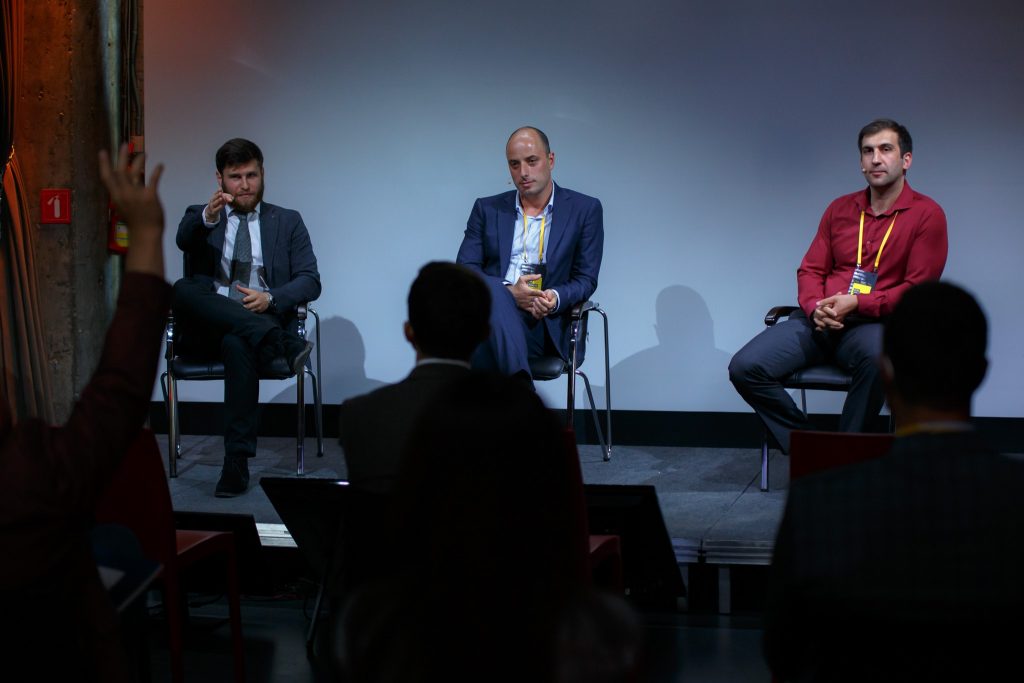 Today, among the practical functions is a mobile application for investigators (detectives), prosecutors, investigating judges and judges, which clearly assigns the respective roles to each of them and has sections on the detention of a suspect, the start of a pre-trial investigation, evidence gathering, notification of suspicion and more. In other words, this app has laid out in simple terms what steps need to be taken according to the roles of different stakeholders. Besides, the application contains templates of procedural documents, which makes the app very handy. Mobile application: for iOS and Android.
The presentation from the conference is available at the link.
Several Strong-Willed Decisions
A key to success is a change in the approach to working with people in the criminal justice system, which is discussed in more detail in this policy paper.