Lately, in the framework of the Environmental Initiative, the training program on capacity development for selected through competition civil society organizations was held.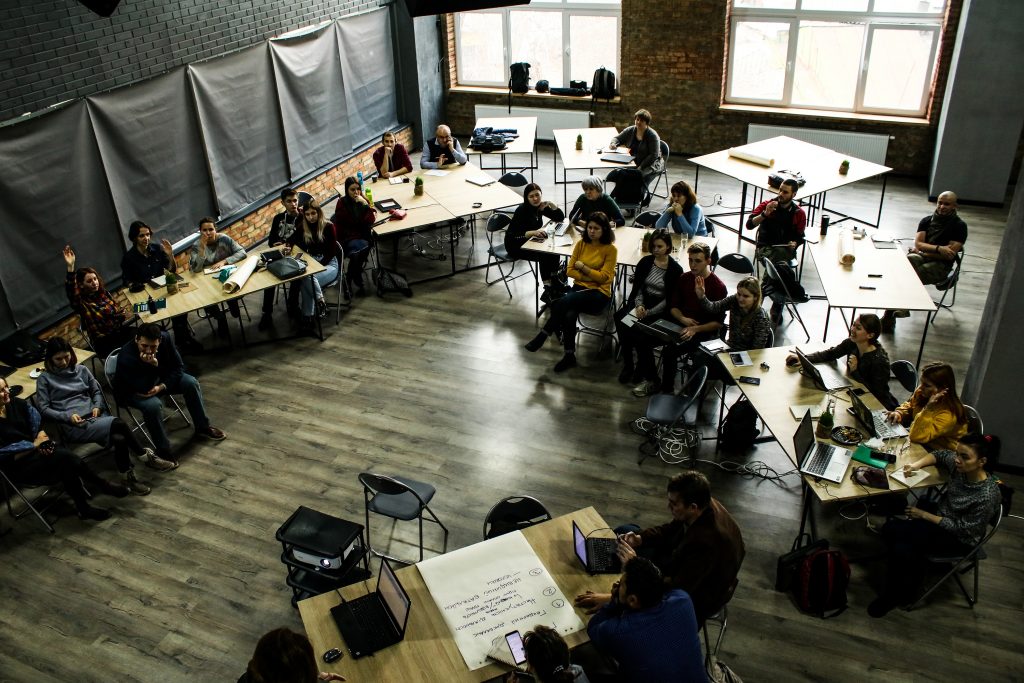 In September 2019, 16 organizations received institutional development grants within the framework of the "Initiative for the Development of Environmental Policy and Advocacy in Ukraine".
During the grants implementation, the selected organizations took part in the training program consisting of over a dozen thematic courses. In particular, seminars on strategy, social entrepreneurship, crowdfunding, non-discrimination and gender equality were held.
Some participants have already shared their impressions.
Margaryta Zhenchuk, "Warm City", Ivano-Frankivsk:
"First of all, we received a lot of useful information, which we can already apply. So in the near future we will hold strategic planning sessions where we can actually apply the information obtained.
For example, the training session about the result-based management was very interesting and helped us compartmentalize the concepts of impact, outcome, outputs and understand the difference between them.
We would like to move on to the next round of this project. At the end of the day, the training within this project was very important for rethinking our activities."
Maxim Verdesh, NGO "Ecogwalt", Kolomyia:
"Due to participation in the project, we have introduced important changes in our team. In particular, we have created new governing bodies, made changes to the Charter. Now in our organization we pursue different areas of activity, and our projects have been streamlined.
The training was very useful. The training on social entrepreneurship has helped us a lot, because one of our projects is focused on that."
Iryna Myronova, "Zero Waste", Lviv:
"We joined this project when our organization was just established. We received a lot of valuable recommendations on how to build a nongovernmental organization, which we immediately implemented in our practice and on this basis we are going to take our organization further.
Perhaps the most useful was the strategizing process we conducted as part of this project. It allowed us to focus on what is really important in our activities and to determine our priority areas.
Training on gender equality was very useful. Ultimately, in the environmental sector, we see a predominantly female audience, so we thought about how to make the main issue of our organization (waste prevention) more interesting for men."
Lilia Potapova, "Center for Public and Media Initiatives", Kharkiv city:
"Participation in this project gave us exactly the knowledge we needed. For example, the seminar on social entrepreneurship provided us with answers to the questions, which we had in our nongovernmental organization. Eventually, as a result of our participation in this project, we obtained some valuable practical experience and even had a chance to establish collaboration with other public organizations in our city. That is why it was very important for us."
In the near future, the third stage of the competition will take place, which will not be for everyone, but for selected organizations only.
Tetyana Kukharenko, manager of the Environmental Initiative, told about the competition and further plans.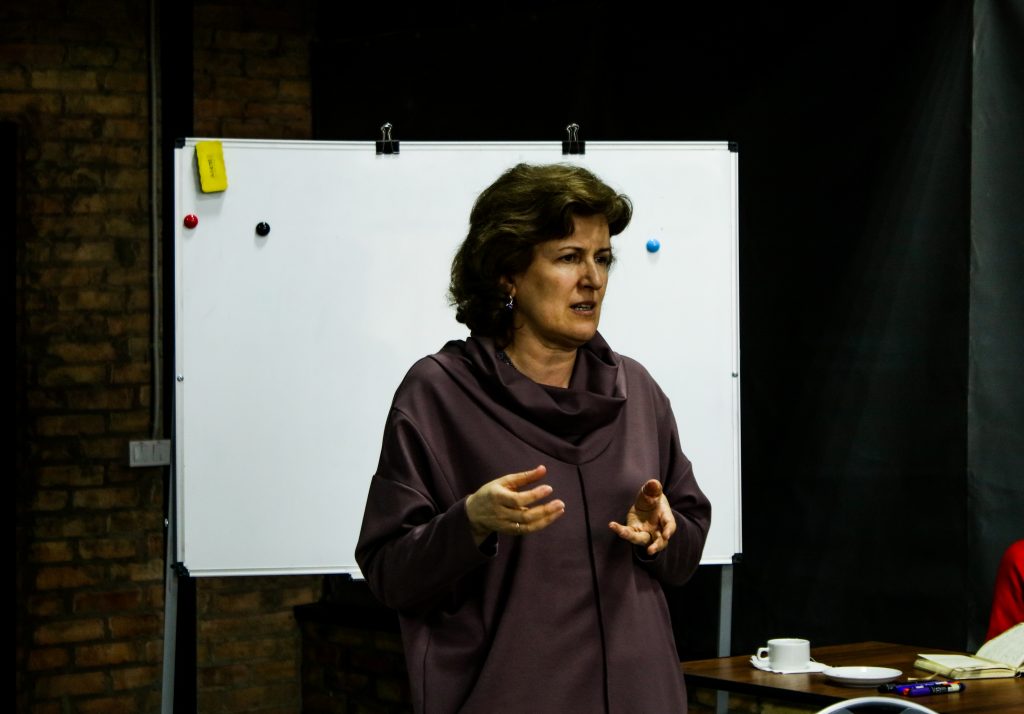 Tetyana said that in the near future 16 project participants are expected to complete the capacity building tasks in their respective organizations. Teams had the opportunity to conduct their own internal strategic sessions, rethink their mission and vision, and focus on values ​​shared by members of their organizations. Seven months is too short period to expect any tangible growth of any organization, however, for many of them it has become a starting point for progress in effective management, operational management, external communication, the functioning of the financial system, and others. The project funds could be used to conduct individual trainings and consultations, and to build teamwork.
"During this period, most organizations have improved their charters, developed or improved their policies and procedures. The next stage in the implementation of the Environmental Initiative provides for the possibility for those 16 organizations to participate in the competition to obtain a two-year institutional grant. We expect that the Competition Commission will select at least 10 winners, with whom we will continue to work. We have a lot of work ahead of us to develop the analytical and advocacy capacity of our grantees, build capacity of the network of organizations that care for the environment, and build partnerships both within Ukraine and beyond. We also have plans to involve those organizations that won't receive grants at the next stage. Nevertheless, they won't be left without attention of the Initiative, and for this we will use various forms, including crowdfunding tools," said Tetyana Kukharenko.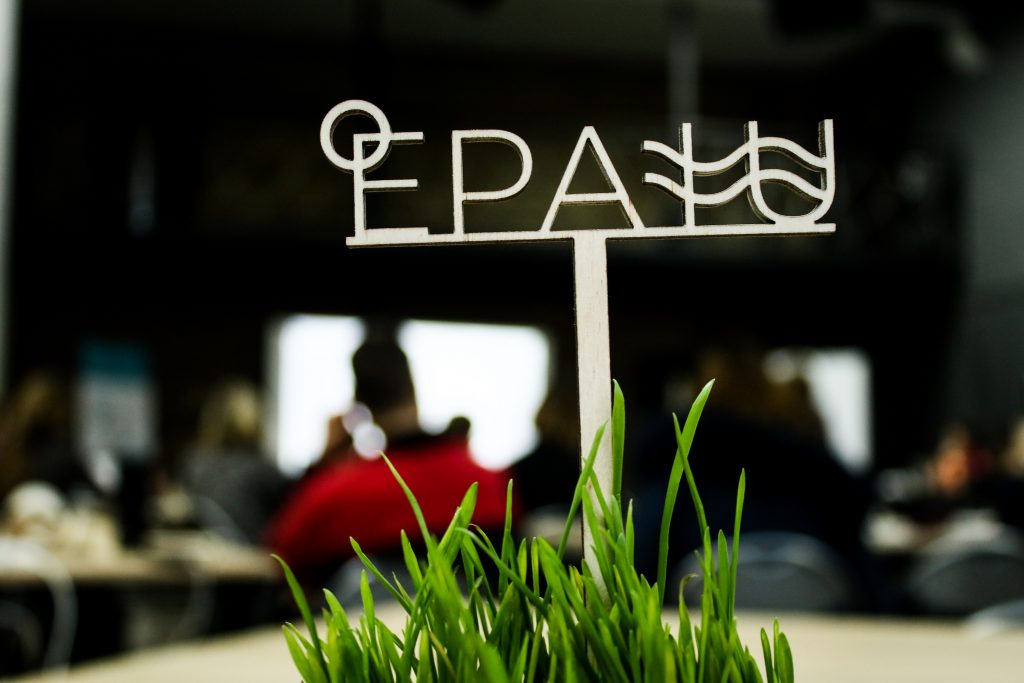 The Environmental Policy and Advocacy Initiative for Ukraine (EPAIU) is implemented by the International Renaissance Foundation (IRF) with financial support from Sweden. The aim of the Initiative is to promote the sustainable development of non-governmental organizations, institutionally capable, well managed, accountable and recognized in the environmental community, in order to promote reforms in Ukraine through environmental policies and advocacy.