On March 3-5, a high-level conference, "United for Justice," was held in Lviv, initiated by the President of Ukraine.
The event was organized by the Office of the Prosecutor General of Ukraine, supported by the EU Consultative Mission, USAID, the EU Project "Pravo-Justice," and the International Renaissance Foundation.
The conference's main topic was coordinating efforts to restore the international legal order in the conditions of the aggressive war launched by russia against Ukraine and bringing those guilty of international crimes to justice.
Volodymyr Zelenskyi opened the conference live. The event was also attended by President of Latvia Egils Levits, Deputy Prime Minister of the Netherlands and Minister of Foreign Affairs Wopke Hoekstra, US Attorney General Merrick Garland, President of the European Parliament Roberta Matzola, EU Commissioner for Justice Didier Reynders.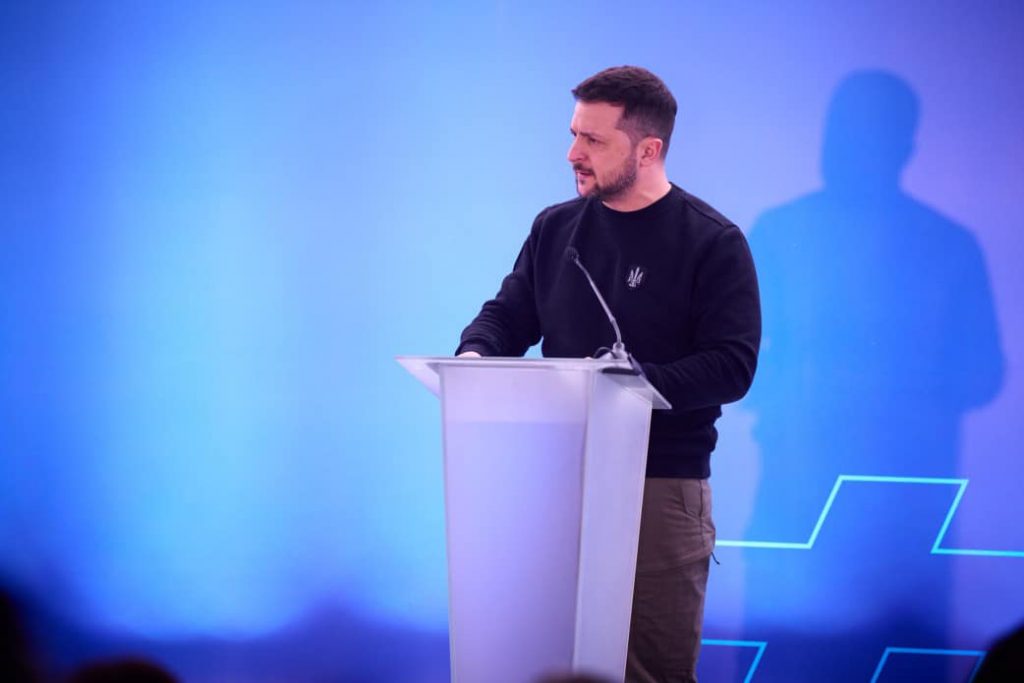 "The uniqueness of our conference is that we will discuss all the components of total responsibility. And not only discuss but also plan the actions necessary to restore justice. We also take practical steps for this," stressed General Prosecutor of Ukraine Andriy Kostin (source – Official website of the Prosecutor General of Ukraine)
The director of the Open Society Justice Initiative, James A. Goldston, spoke at the conference's plenary session and presented a recently published study by OSJI and the Renaissance Foundation on the possibilities of overcoming the personal and functional immunities of the leaders of the aggressor state.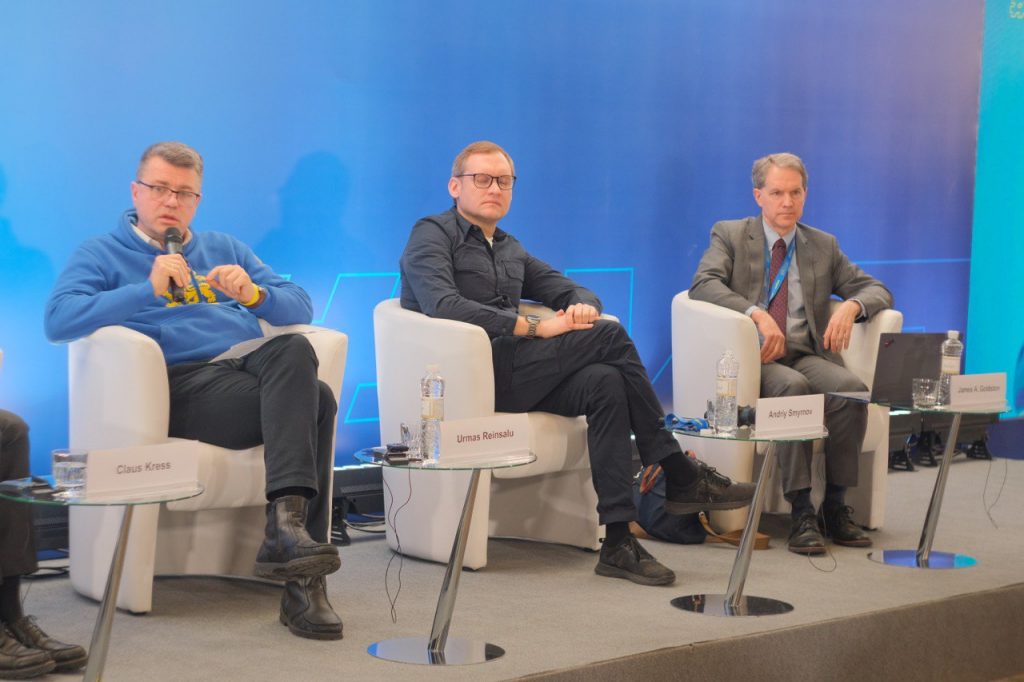 As part of this conference, a parallel event was also held, co-organized by the International Renaissance Foundation.
During this event, representatives of Ukrainian civil society and experts discussed the role of civil society in documenting war crimes, documentation mechanisms, tools and challenges faced by public organizations in their work and work with victims. As part of the discussion, forms of building cooperation networks were also discussed, as well as legal strategies that can be applied for adequate coverage of documented crimes and appropriate punishment in the legal field.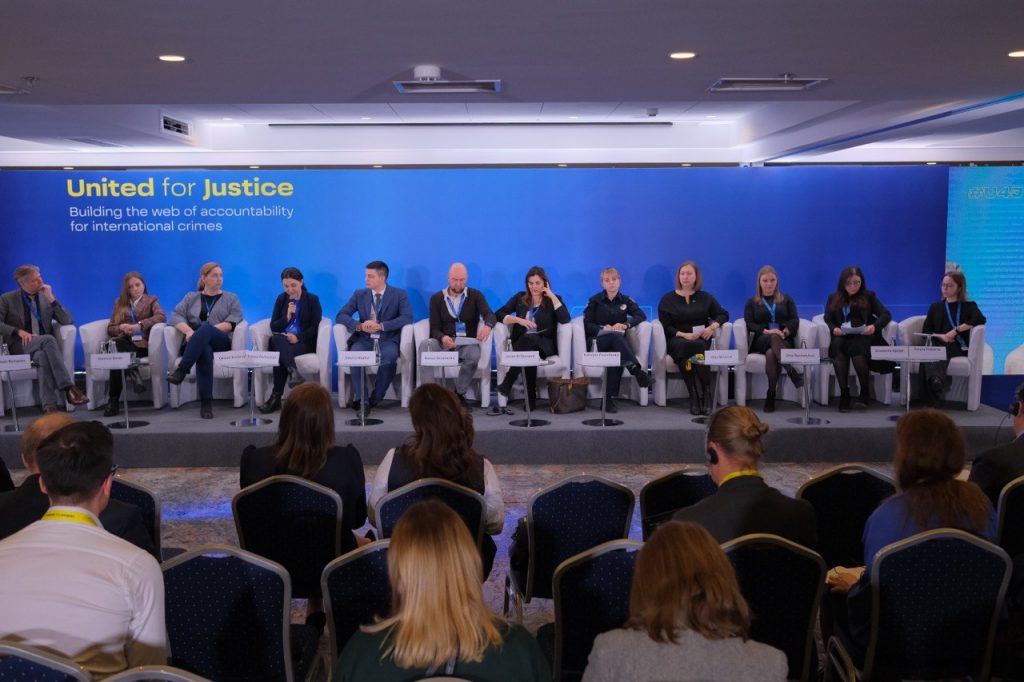 In addition to discussing the activities of various public organizations, the role and cooperation of public organizations with state institutions were presented. Kateryna Pavlichenko, Deputy Minister of Internal Affairs, spoke about the joint efforts of public organizations and the Ministry of Internal Affairs and the mechanisms and prospects for developing their interaction.
In addition, the event brought Janine Di Giovanni, a representative of the international initiative "The Reckoning Project", to the discussion panel, who shared her motivation for creating such a project, many years of experience in covering war crimes over the past 30 years, issues of cooperation and ideas for further work on the project.
The discussion was moderated by Roman Romanov, director of the Human Rights and Justice Program of the International Renaissance Foundation.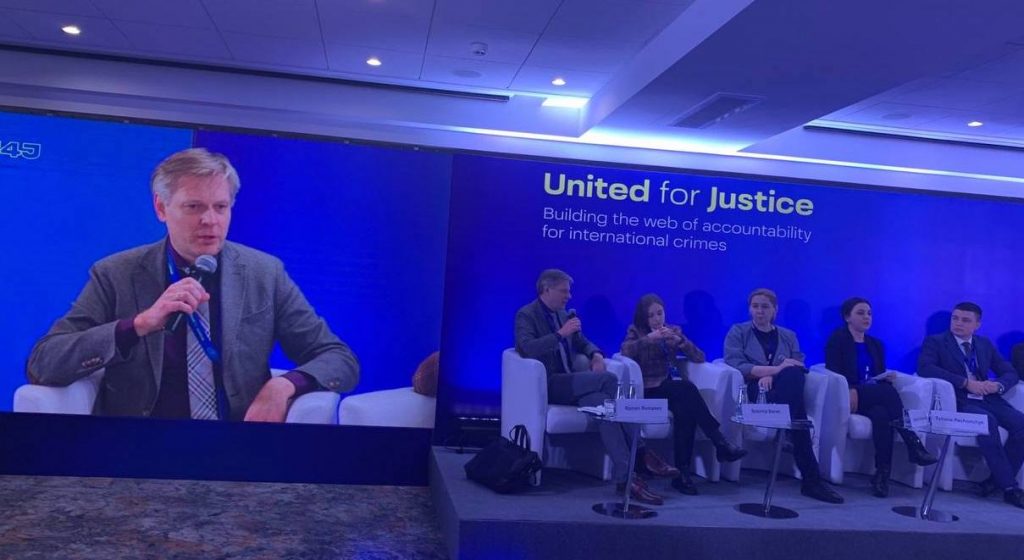 The Foundation also supported and ensured the expert participation of representatives of Ukrainian public organizations in holding an international conference on issues of responsibility for crimes committed on the territory of Ukraine.
"With all this endless list of ideas, initiatives, actions, and projects for the future, it is obvious that Ukrainian civil society is alive, active, it is developing and has a critical role for the development of the Ukrainian state," says Roman Romanov, "Justice was not only an abstract concept but was also as close as possible to the victims, to people who expect justice and fairness."