Leadership Change in the International Renaissance Foundation (IRF)
19 September 2017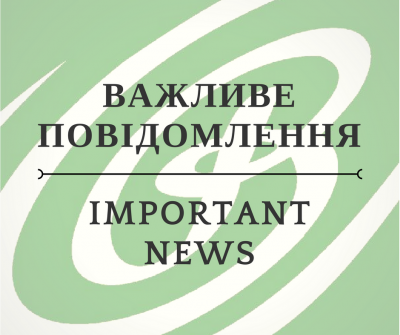 Due to the resignation request by IRF Executive Director, Yevhen Bystrytsky, to the OSF Chair and IRF Founder George Soros, the OSF Chair, following the proposal from the IRF Board, decided to appoint Oleksandr Sushko, the current IRF Board Chair, as the new Executive Director of IRF.
This decision takes into account the four-month (April-July 2017) open competition for the position of the Executive Director that was closed without identifying the winner.
The new Executive Director will take office on January 1, 2018; simultaneously the current Executive Director will step down from his position.
On September 14, 2017, the IRF Board elected its member, Olga Aivazovska, to serve as Deputy Chair of the Board. Mrs. Ajvazovska is the Head of the Board of a Ukrainian national NGO, the Civil Network OPORA.
Oleksandr Sushko will draw up his mandate as the IRF Board Chair on January 1, 2018. From then on, IRF Deputy Chair Olga Aivazovska will serve as the Acting Chair of the Board until a new Chair is appointed.
comments powered by

Disqus