Despite all the difficulties, 2022 became the busiest but also the most effective year in the history of the Fund's work.
We offer figures that explain how much the Fund's work has changed in the past year.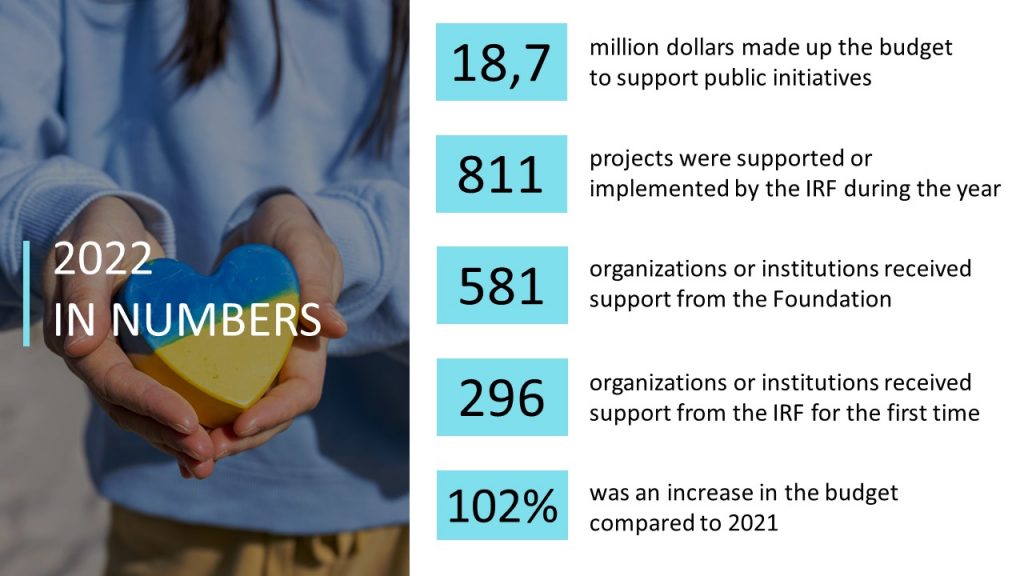 The total budget for grant and operational projects amounted to $18,755,286. This is the highest indicator in the history of the Fund. This is 102% more than in the previous year, 2021.
The Foundation supported a total of 811 projects. Most of them made grants to public organizations – 515. The rest of the projects were implemented through direct procurement – organizations or institutions (for example, shelters, hospitals, schools, etc.) submitted a list of what they needed to purchase to implement their project, and the Foundation purchased and handed them this equipment, goods or something for the balance.
Thus, 581 organizations or institutions received support.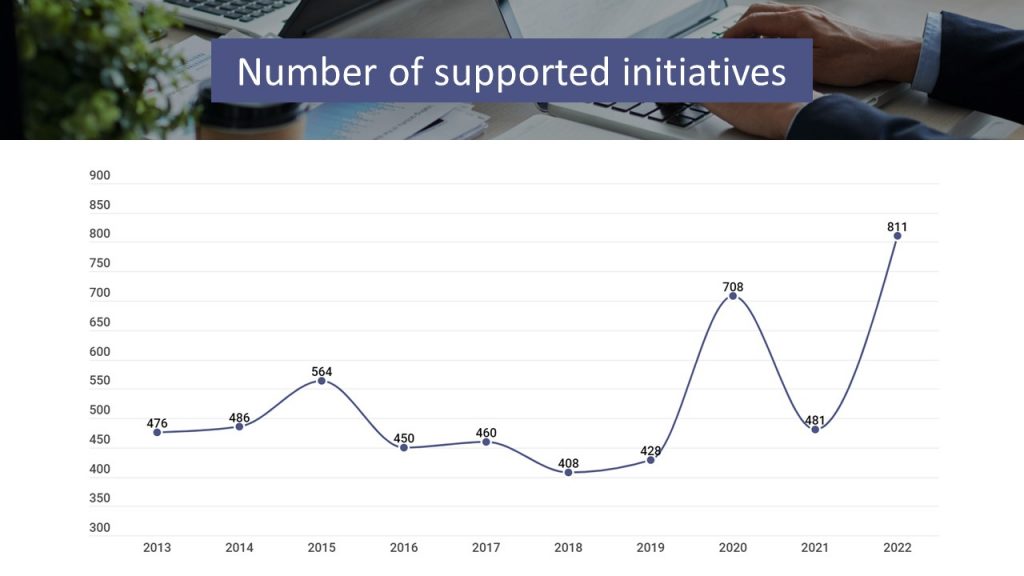 In 2022, the number of organizations that received a grant from the Foundation for the first time increased sharply – 296. This means that these organizations never once became our grantees in the entire 32-year history of the Foundation's work. This is another proof that the russian war was not stopped but only activated the Ukrainian civil society and catalyzed the emergence of thousands of new initiatives.
The number of supported initiatives has been the largest since 2002.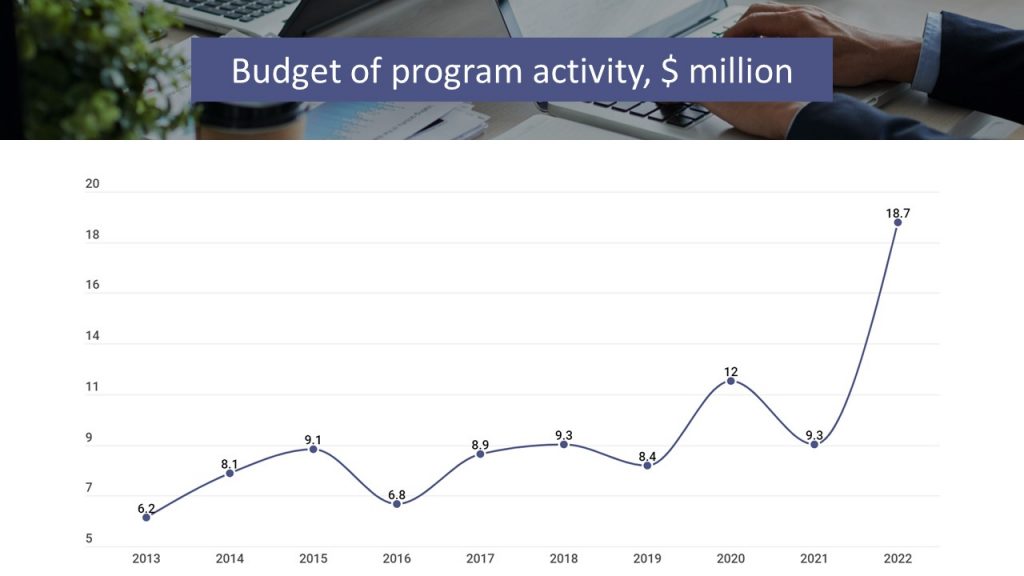 The budget for program activities is generally the largest in the entire history of the Fund.
Most of the funds went to humanitarian needs through the "Humanitarian Solidarity" program (assistance in setting up shelters, IDPs, purchasing medicine, preparing for winter, etc.) and various emergency initiatives related to the war (assistance to defenders and volunteers, evacuation of civilians from front-line bridges, etc.).
The smallest grant in 2022 was only 50 thousand hryvnias, while the largest was 7 million hryvnia