On International Renaissance Foundation Executive Director Search
28 July 2017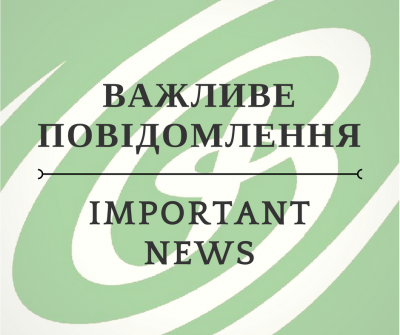 In April 2017, IRF's Executive Director Yevhen Bystrytsky announced that he would be resigning at the end of this calendar year. Following this announcement, IRF and OSF – New York launched an open competition for a new Executive Director.
Over the course of four months, IRF and OSF conducted an open competition. Over 70 applications were received and reviewed by a selection committee comprised of IRF board members and representatives of OSF-New York. After initial phone interviews, seven finalists were selected. They completed a writing exercise and in-depth in person interviews. All candidates demonstrated a profound commitment to IRF's mission, deep knowledge of Ukrainian civil society and its impact on promoting open society values in the New Ukraine, and strong leadership skills.
However, at the conclusion of this process, the panel was not able to identify one single candidate who would be fully compliant with the comprehensive requirements of this search. Therefore, the competition has been closed without identifying the winner.
Current Executive Director Yevhen Bystrytsky continues to work in his full capacity.
Further steps to identify IRF's new ED will be advanced in the coming months.
IRF Board and Administration
comments powered by

Disqus