A Solid Foundation for the Open Society of Ukraine
18 October 2017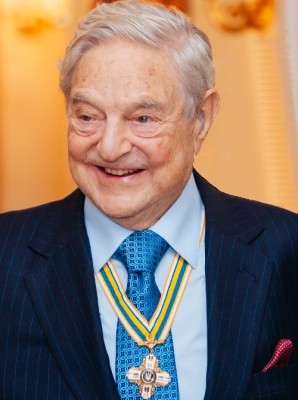 George Soros has announced his decision to give USD 18 billion of his own wealth to the Open Society Foundations, a network that he founded. This step will significantly strengthen the wing of philanthropy aiming at supporting the development of successful democratic societies based on respect for human rights and the rule of law. Today the Open Society Foundations, to which the International Renaissance Foundation belongs, is the second largest philanthropy in the USA and the world's strongest foundation that works to promote democratic development of civil societies.
From now on George Soros does not plan to use the billions that now belong to the Open Society in commercial operations. Only the money held separately within his firm will be used for trading purposes.
Unlike in previous years, his firm's top management will not report directly to Soros but to the philanthropy's independent investment committee.
The International Renaissance Foundation (IRF) has been working like that for many years. The Foundation's Administration does not report – and has never reported - to George Soros about its grant-making decisions. The Foundation reports to the Ukrainian civil society, represented by its leaders who work and systematically are rotated at the Foundation's Board and program expert sub-boards.
In almost 27 years of its operation in Ukraine, the International Renaissance Foundation has provided about USD 200 million to publicly significant civic initiative aiming at building a vibrant civil society, strengthening the rule of law, developing education and science, improving the quality of public policy, ensuring transparent and accountable governance, and supporting the civil society's engagement in designing, implementing and monitoring the reforms that are necessary for the country.
The International Renaissance Foundation is an independent instrument of the civil society of Ukraine for the open implementation of the most important initiatives on the civil society's own agenda.
Speaking at the IRF's 25th anniversary event, George Soros said he would like to see the IRF stand on its own philanthropic foundation – as an Open Society actor in Ukraine and for Ukraine, supported by the society itself.
We believe this will happen. There will be national philanthropists who understand the greatness and Ukrainian prospect of the Open Society. We believe that the civil society, together with such patriots of Ukraine and for the sake of Ukraine's powerful development into a leading European country, can create the foundation for that, as George Soros has done.
comments powered by

Disqus