Financial Times names George Soros 'Person of the Year,' 'standard bearer of liberal democracy'
19 December 2018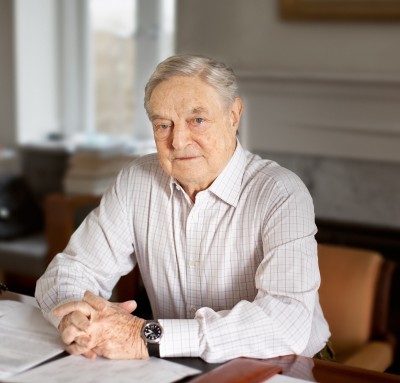 The Financial Times has named known philanthropist and founder of the International Renaissance Foundation George Soros as its 2018 "Person of the Year," not only for his achievements but for "the values he represents" as being the "standard bearer of liberal democracy and open society."
The London-based international daily newspaper praised Mr. Soros for his steadfast activism and "liberal vision of the world" despite being targeted daily by anti-Semitic conspiracy theories and right-wing attacks.
George Soros is one of the world's foremost philanthropists, having given away over $12 billion to date. His funding has supported individuals and organizations across the globe fighting for freedom of expression, transparency, accountable government, and societies that promote justice and equality.
Soros used his fortune to create the Open Society Foundations—a network of foundations, partners, and projects in more than 100 countries. Its work, and its name, reflects the influence on Soros's thinking of the philosophy of Karl Popper, which Soros first encountered at the London School of Economics. In his book Open Society and Its Enemies, Popper argues that no philosophy or ideology is the final arbiter of truth, and that societies can only flourish when they allow for democratic governance, freedom of expression, and respect for individual rights—an approach at the core of the work at the Open Society Foundations.
comments powered by

Disqus