Statement by the Administration of the International Renaissance Foundation
12 October 2017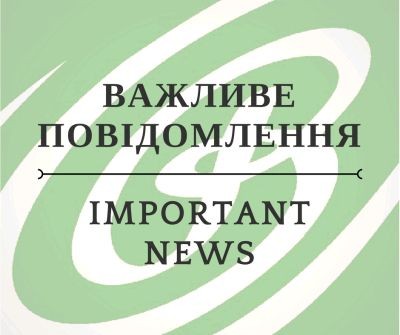 The Administration of the International Renaissance Foundation (IRF), in response to accusations against the All-Ukrainian Network of People Living with HIV / AIDS Charitable Organization and the Patients of Ukraine Charitable Foundation of misappropriation and misuse of grant funds, made by Ukraine's law enforcement authorities, is compelled to make the following statement.

The IRF has supported 10 projects of the All-Ukrainian Network of People Living with HIV / AIDS (since 2002) and 15 projects of the Patients of Ukraine Charitable Foundation (since 2011). All IRF-funded projects were implemented by these organizations at a high professional level and in accordance with the IRF's requirements for ensuring transparency, accountability and proper financial control.
We highly appreciate the work done by the All-Ukrainian Network of People Living With HIV / AIDS and the Patients of Ukraine Charitable Foundation in the areas of human rights and countering corruption in the healthcare sector. Since 2014, experts of these organizations with the support of the IRF and in cooperation with the Ministry of Health have been actively involved in designing and implementing the National Strategy for a new health care system in Ukraine for the period 2015-2025.
The organizations' projects supported by the IRF have made a significant contribution to raising awareness of the Ukrainian population about HIV / AIDS and reforming the system of public procurement of medicines. Very importantly, the organizations' activities have contributed to the reduction of corruption opportunities in healthcare at all levels and provided access for vulnerable populations to essential medical treatment in accordance with the requirements of the legislation and international commitments of Ukraine.
Significant achievements and virtues of these two leading organizations give us reason to demand an impartial, open and public investigation into the allegations made against them.
In the light of the cases of increased pressure against civil society organizations, whose activity publicly reveals corruption, we also have the reason to speak of the threat of the authorities' systematic resistance to constructive civic activism. This attitude halts democratic reforms that are impossible without the civic participation, and this must be stopped.
comments powered by

Disqus